A child they say is a blessing from God. A child is also a huge responsibility and as a parent you are the sole person accountable for your all your kids' actions until they cut the apron strings and decide to make a run for it. It is your duty to instil in them the right values, to care about what hurts them and what nourishes them, and most importantly to develop their skill set so that they can out into the world as fully formed human beings. To this list, you can also add the moral right every parent has to ensure their child has a lot of fun growing up (!) which is why we have made this list of the top spots for kids arts and crafts in Bangalore: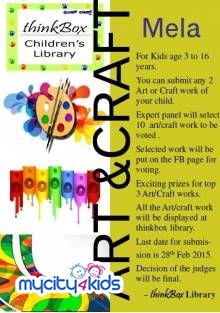 1. Tharangini
Started in 1977, this creative outlet in the leafy neighbourhood of CV Raman Nagar is the one place where all parents want to send their kids every summer. The organisation was started by a daughter of one of the former Diwans of Gwalior and the royal trend of patronising and encouraging local arts finds a much-needed home at Tharangini. Here, you can expect your child to learn about long lost arts that no one remembers anymore. You can also expect them to have a whale of a time finding their creative niche with other life-minded kids.
Available for ages: 5-15 years.
Duration: 1-10 days.
Address: 12th Cross Road, CV Raman Road, Bangalore.
Phone: 9902035099.
2. Bistro Claytopia
As a child, did you not spend countless hours trying to model fortresses out of wet earth and fashioning pots and pans out of lumps of clay dough? There is much to be said about the art of clay modeling. Not only does it keep you rooted to the earth, it also teaches you patience and expertise. No one made a clay dragon in seconds; it is all about delving deep into your imagination and using precision moves. So, if you want to give wings to your child's creativity, take them to Bistro Claytopia where they can take paint-your-own-pottery classes. Parents are also welcome to join in the fun, which is a great way of bonding with your little one.
Available for ages: 2.5-14 years.
Duration: 1 day.
Address: 6th Main Rd, Indira Nagar, Bangalore.
Phone: 41267163
3. Chitrakala Parishath
Bangalore's own institute for the artsy people, the Parishath is more than a college of fine arts where youngsters go to hone their skills. It is here that your child can spend his or her weekends learning the nuances of capturing form on paper from skilled teachers. The Parishath has frequent classes for children on various art topics and all you have to do is call ahead and ask for their schedule so you can enroll your kid. Most of the classes happen on weekends so that they don't clash with the regular activities and that means a win-win for both parents and the kids!
Available for ages: 8 to 16 years
Duration: Weekends
Address: Karnataka Chitrakala Parishath, Kumara Park East, Bengaluru-560 001
Phone: 080-22261816, 080-22263424 or 9980940300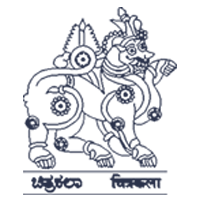 Gone are the days when kids could either be a doctor an engineer. Those boundaries do not exist anymore. And you as a parent owe it to your child to give them all the opportunities for self expression that you can. So, pick up the phone and make the call and put a smile on that chubby face right away!
Author's bio: She is a freelance writer and a work-from-home mom. She is also a decoupage artist which explains her interest in finding places for kids arts and crafts in Bangalore. You can read more of her contributions at eventshigh.com