Email is one of the most important type of communication channel in the marketing segment. It is what helps you to be in constant touch with your customers and open up avenues for sales opportunities. However, finding an individual's email can be cumbersome.
The good news is that there are many tools online that can aid you in finding email addresses. Here are some of the best tools for finding email addresses:
Vocus.Io
Vocus.Io is a chrome extension that can easily be added to gmail. Apart from other helpful features, it also helps with email prospecting. Simply input the person's name and company domain, a combination of potential addresses is generated after verfication.
Comes with 30-day free trial that includes 3 searches per day.  In addition, it also has bulk email feature where you can send customized emails to your leads.
Hunter.Io
One great finder for account-based access, it lets you enter the company domain like Betway Casino to fetch a list of email addresses associated with it. The free plan comes with a maximum of 100 requests for a month. Your requests can include domain search, email finder and email verification.
Toofr
This tool helps to discover email addresses from the first and last name along with the company or website name. It employs multiple sources to find the right mail including email patterns and mail server results. Free trial includes 30 credits and for an extra credit you can avail access to the individual's title, headshot and profile URL.
Find That
Known as the yellow pages of email, you can look up email addresses by entering the person's name and company or domain. The search results are ranked by confidence. It also comes with chrome extension and API access for integration. Try it for free with 50 search credits and 100 verify credits up to a month.
Viola Norbert
The free trial lets you access 50 free searches. Only found emails are charged as credit. It is important to note that it does take into account catch-all addresses and so limits the amount of requests you can make. If sent too often, SMTP servers can block the service.
Find That Lead
Simple type the company URL to get you started with leads. This is one of the great channels for account-bases sales. It includes a chrome extension and also allows you access to a Google Spreadsheet Add-on that lets you import .csv files to find emails faster. 300 credits with 10 daily are available in the trial period.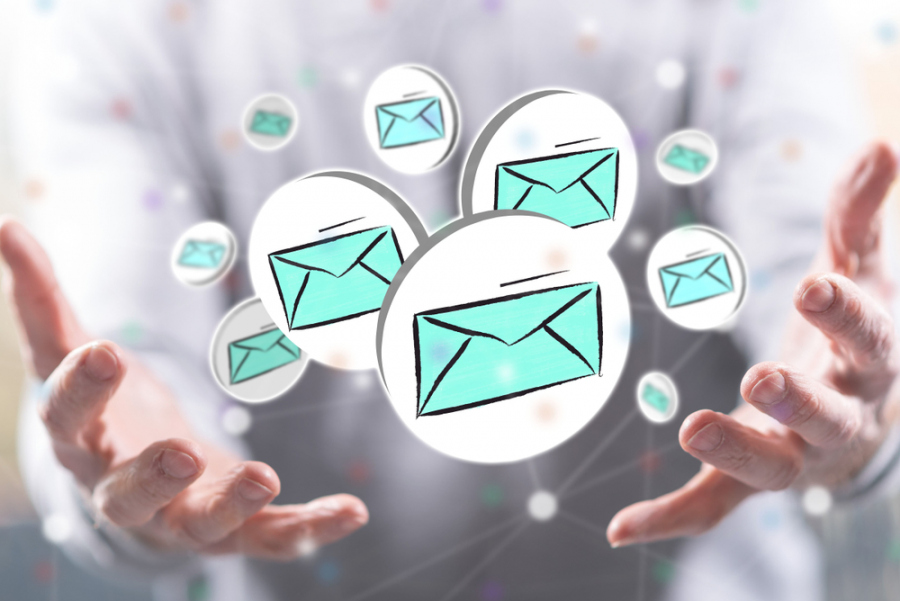 Get Leads and Get Started 
Now that you have found the right platform to find your leads, target to convert those leads with the perfect message at the perfect time.
What is a domain name?
A domain name is the name of your website. A domain name is where Internet clients can get to your site. A domain name is utilized for finding and recognizing PCs on the Internet. PCs use IP addresses, which are a cobination of number. Be that as it may, it is troublesome for people to recall series of numbers. Along these lines, domain names were created and used to recognize elements on the Internet instead of utilizing IP addresses.
A domain name can be any blend of letters and numbers, and it very well may be utilized in mix of the different domain name expansions, for example, .com, .net and much more.
When we chose to assemble our first site a couple of years back, we had no clue what a domain name was, and what issues we required consider so we can set things up rightfully.
Domain for a learner
Of course, everything sounds fundamental to individuals who have involvement with website development. Be that as it may, for a learner, everything can feel somewhat uneasy.
There are a lot of definitions out there letting you know in specialized terms, what a domain name is.  In any case, that is the issue, it's more specialized and may not generally be in plain English that typical individuals can easily get it.
You're presumably not very keen on the specialized intricate details of how a domain name really functions. Maybe you are keener on the best way to deal with the domain name, and what potential issues you ought to know about.
Sub-Domain
There are free domain names you can get from different web designers that you use, for example, WordPress.com, Wix, Squarespace, Weebly, and so on. To be progressively explicit, these web designers give you a "sub-domain". So if we somehow happened to utilize our site name for instance once more, a sub-domain will look something like:
wordpress.com
wix.com
weebly.com
A free sub-domain name isn't in every case great – particularly in the event that you need to assemble a long lasting business with your very own niche marking.
You need to abstain from utilizing free sub-domains on account of these two vital reasons:
You don't possess the sub-domain. While it is allowed to utilize – you don't possess it. The web designer possesses the sub-domain name. On the off chance that you ever choose to change to another service, the domain isn't convenient.
A sub-domain is an augmentation to the specialist organization's own domain. Toward the end of the domain name, it will have the name of the service provider. For instance, on the off chance that we utilized Weebly, our web address will be websitebuilderexpert.weebly.com as opposed to websitebuilderexpert.com.
This is the reason, it's generally advised to putt in a couple of bucks to get a legitimate domain that you completely own. It will likewise support your marking. So on the off chance that you feel unequivocally that you don't need your contact data to be uncovered freely, most domain name recorders offer you the capacity to secretly enlist your domain name, so your contact data will be protected from open eyes.