Attempting to create your own website can actually make you busy. Apart from web designing and creating search engine optimized content, there would be pretty much to do. This would include looking out for affordable web hosting services, considering several hosting plans and patterns and choosing a suitable domain name that can perfectly reflect your online identity. Depending on whether you wish to cut the clutter or go with the flow, you will need to choose a domain name that has a great impact. And this has to start with checking on the domain names availability.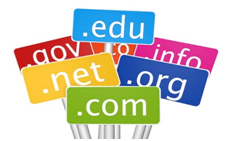 Why is Checking on Domain Names Availability Important?
Every registered website already has an established identity. And there are private services or domain name registrars who are engaged in preparing a directory of such registered websites, with their domain names and contact details. You will need to check on domain names to ensure domain names availability. Any kind of duplication could be misleading for your customer. Besides, even if your domain name sounds much like one that already exists and has managed to make a name for itself, you are sure to have problems too.
Remember, your domain name is your online identity. That will be the term that will represent your business and the name you will be known by. So, there is no point in choosing something that sounds much like some other domain name. Consider planning a unique domain name that you and only you can be identified with. In addition, you will also need to keep some other essential aspects in mind. We take a look at some such aspects here.
Some Tips for Choosing the Right Domain Name
Some unique tips for creating a domain name that stands the test of time and proves to be an ideal representative term for your online identity include:
Keep it Short: Shorter domain identities are in vogue. So, make sure you do not go the lengthy way. You need to help your customers remember you. Something very long and convoluted would be difficult to remember and most likely forgotten. So, something short and sweet is what will see you through, once you are certain about the domain name availability.
 Choose to be Different: Settling for a domain name that is related to your business idea is a common thing and almost a thing of the past. More recently, companies have been settling for names that are not related to the products in any way. Today, it is more about choosing a catchy title that would come in mind every time the user thinks of the particular product segment. And it is extremely crisp and easy to remember.
Consider Ones that are Easy to Type: Remember, you do not have the obligation of being grammatically correct when deciding upon the domain name. So, words can have multiple spellings, like for instance, you can have express as well as xpress. In this case the later should be chosen because it is easy to type. The easier it is for your prospective visitor to type in the domain name of your website, the more likely it is for your visitor to visit your website. Here again you will need to check on domain name availability and ensure that similar terms have not been used elsewhere.
Use Locations: Well, if your business is local, you will need to use keywords that are location specific. For instance, if you are a business house offering electronics repair services in Delhi, including the term Delhi in your domain name will help in garnering more hits. However, this is only true for businesses with a local presence. You do not need to keep similar location specific domain names for businesses that are not local. For instance, if you are starting off an ecommerce business with countrywide presence, there should be no locations mentioned in your domain name as it would only end up confusing your visitor
Do Not Use Numbers: Using numbers in your domain name is also a bad idea. Consider chucking numbers when you proceed.
After confirming on domain name availability, make sure you spend some time deciding on aa good domain name that represents your creativity.
domain names availability – http://www.dialwebhosting.com/domain-registration