Madhya Pradesh never fails to amaze its tourists. There are so many things to see, so much natural beauty to take in and so many manmade creations that awe us that Madhya Pradesh has become one of the most favoured tourist states in India, in the last few years. Every place has a story to tell of its own. More often than not these stories can be figured out from the architecture that is found in that place. An architectural specimen can tell us many things about the place. We can get to know what the place used to be like, what kind of people supposedly lived here and even get an idea about the rulers and the religion that dominated that place. Thus, a study of an architectural piece can reveal many things to us, not to mention dazzle us with its stunning work of art and ingenuity of creativity.
Madhya Pradesh houses many such architectural wonders, which are a treat for the eyes and even the mind. Let's take a look at some of them:
1. The monuments of Khajuraho: One of the most famous monuments, that people from all over the world come to visit are the ones in Khajuraho. Due to their grandeur and sheer beauty, it is treated as a World Heritage Site by UNESCO. When you visit the spot, you will be able to roughly identify remains of 20 temples. However, inscriptions and scriptures point out that there used to be 85 of them or more. The eroticism in the carvings, the celebration of music and festival, all point to a life which was all about enjoyment. They are believed to have been built sometime between 950-1050 AD under the rule of dynasty of Chandela.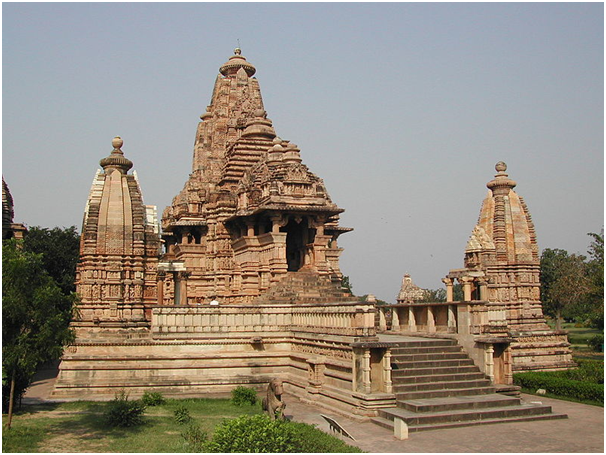 2. Jama Masjid: Yes, you thought right, there is another Jama Masjid in Bhopal which was constructed under the patronage of Qudisiya Begum. It is an epitome of Muslim architecture. This mosque is well preserved by the government today. There are two huge pillars that define this architectural wonder and can be seen even from a great distance. This is one amazing piece of architecture that you do not want to miss when in Madhya Pradesh. You do not have to worry about accommodation in Bhopal. Being a tourist destination, there are a number of reputed bhopal hotels and resorts, which will not only make your stay lavish and comfortable, but also offer you the much needed guidance to make your trip successful.
3. Chanderi Fort: Forts are the most telling architectural pieces. They throw a great deal of life on how the royal family used to live in those days. Thus, their stories are much more exciting than most other architectural wonders. There is one such fort in Chanderi in Madhya Pradesh. The fort walls were built during the reign of the Mughals. Fort walls are generally meant to ward off foreign attacks and within the safe walls of the fort lie the mahals or residential places. There are indications that these mahals within the Chanderi Fort were constructed by the chiefs of Bundela.
These three are some of the most magnificent architectural pieces that you will come across in Madhya Pradesh. So, whatever your tour plan is, make sure that you do visit all these three.