Moving without a vehicle from one place to another is really a difficult task especially when you have to move to a new location. You cannot always rely on car hiring services because they are not at all pocket friendly, which means you have to transport your car from one location to another. For transporting car from one location to another, you have to hire car shipping services.
Finding a car shipping service is not a difficult job because there are hundreds of car shipping service companies available in the country, but choosing one among them is a difficult job. Every company provides different quotes, offers and has different policies and choosing the one perfect for you can be a lengthy process.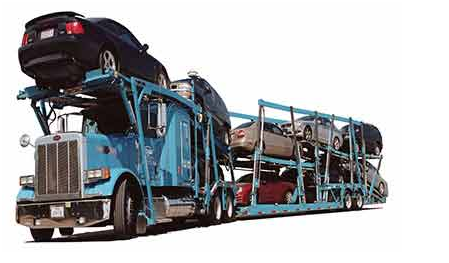 To select a perfect company for your need, you should first look for the companies online and make a list of those companies. Now, call each of them and write down the quotes given by each company, which will help you in comparing. Go through their policies and terms; ask them whether they can give more benefits or not because companies are eager to add new customers.
Once you have selected a company, make sure you check the background of the company, customer reviews and how much experience the company has in transporting the car, especially globally. Car shipping is not an easy task and should be taken seriously, so it's always the best idea to choose the experienced company.
When you book a car shipping service, you will be asked whether you want the shipping covered or uncovered. It's always a good idea to choose the covered shipping because your car will be shipped with extra security measures for any contingencies. Yes, the covered shipping is expensive but it's not expensive than buying a new car. The uncovered shipping does not include that extra security but is less expensive than the covered one. You can decide type of shipping according to your budget.
To secure your car shipping and making its transport smoother and reliable, you should go through the insurance, licenses and other documents, which are necessary for the shipping. The most important thing to check is whether the company you have selected for car shipping is registered in the books of the federal authorities or not because it is mandatory for a company to be registered by law in order to ship a vehicle. Otherwise, if anything happens to your vehicle, you cannot register a complaint against them.
Top Ferrari Cars in India​ – If you love automobiles you have to love Ferrari. There cannot be an automobile enthusiast who has not heard of the name Ferrari or loves the brand itself.