There are many safety precautions you need to take while moving your RV from one place to another. You have to understand that your RV is a special vehicle, and it needs special attention while being transported. Also shipping your RV is a specialized task, and only trained people can handle it safely. Let us see some of the major precautions you should take while shipping your RV.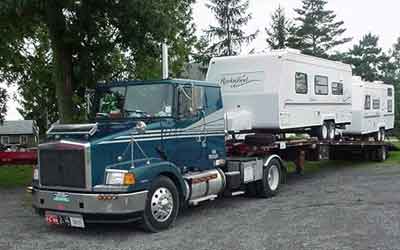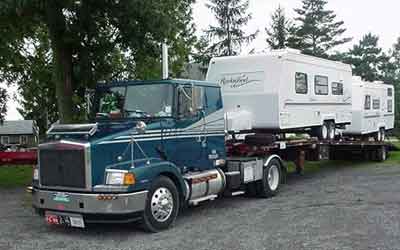 Make sure not to leave any hanging objects and other loose objects that can move while being shipped from one location to another.
Also, ensure that all the latches of cabinets and other attachments are secured so that they do not get damaged in transit.
Lock all the doors and secure the windows properly so that nothing gets damaged.
Make sure to disconnect the power supply to ensure the safety of the vehicle.
If possible, empty the fuel tank before handing it over to the shipping team.
There should not be any leakage of any oil from the RV. Get it thoroughly checked before moving it from one location to another.
If you ensure that these points are taken care of, then your RV will reach the destination in a safe condition. Apart from that, you also need to choose the proper RV Movers team to ship your vehicle to your destination. Make sure that the company you choose has good infrastructure and the right equipment to handle your vehicle in a safe manner. Also, remember that you need to hand over the keys of your RV to the shipping guys and explain them in detail if there are any issues with the vehicle. This will help them to ship your vehicle safely and take care of any issues that might arise during the transit. You have to understand that your vehicle needs to be shipped over a long distance in many cases, and it will take a considerable amount of time. Before handing over your vehicle for shipping, make a proper checklist of all the items in the RV. In this way, you can check them once again when you receive the vehicle at your destination. This will ensure the safety of your vehicle, and there will be no unnecessary arguments with the shipping team. Also, ensure that the team handling your RV has the required permits and the license to operate the business and check their previous track record so that you are sure that your vehicle is in safe hands.
Enjoy riding a BMW car without stretching your budget – This premium hatchback has a spacious interior and can seat five passengers easily. It has a front headroom of 1065mm and its rear headroom is 1002mm.