New cars are getting more expensive with passing time. Moreover, as soon as your brand new car rolls out of the showroom its actual value becomes way lesser than what you spend buying it. Given the fast depreciation rate and the expenses related to new cars, many car buyers choose to get home a previously owned or used car. This is especially wise for the first time car buyers or new drivers, as budget is their primary concern. A good quality pre-owned car can offer the convenience of personal transport at much affordable price.
However, buying a used car can be far trickier than buying a brand new car, as if the buyer is not conscious or careful enough then he or she might end up in a bad deal with damaged cars which would eventually cost a lot on repairs.
Thus, the used car buyers need to be smart and fully aware of what they have in hand. In order to avoid the hassles of getting into a wrong deal, here's a quick guide of 10 things that you should check before buying a used car:
1. Test drive
It is a norm to take test drives before buying a new vehicle, although there are separate test models for the new ones. On the other hand, when it comes to used cars you need to test drive the particular car that you intend to buy. It is advisable to take the used car on a test drive for a few kilometers which should include congested roads as well as stretched out roads like highways in order to find out how the car responds to different driving conditions. Sharp turns, heavy traffic as well as a bit of empty road should be included in this test drive to actually find out the condition and the performance level of the pre-owned car's engine and transmission. Pay attention to all the jerks or additional engine noises that the used car offers to figure out its overall condition. Never consider a used car that can't be taken out on a thorough test drive.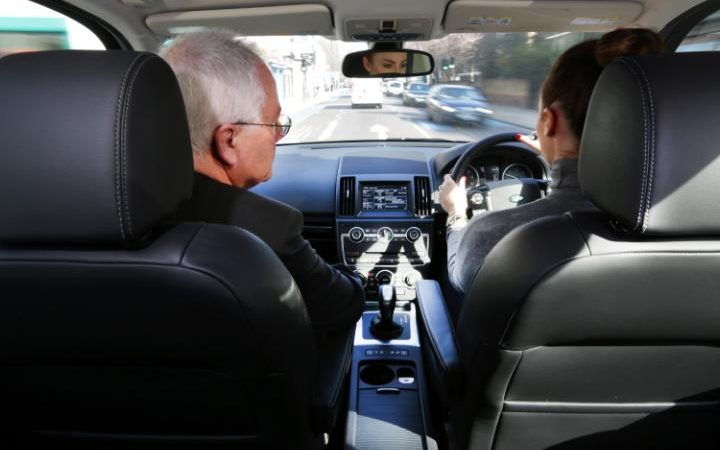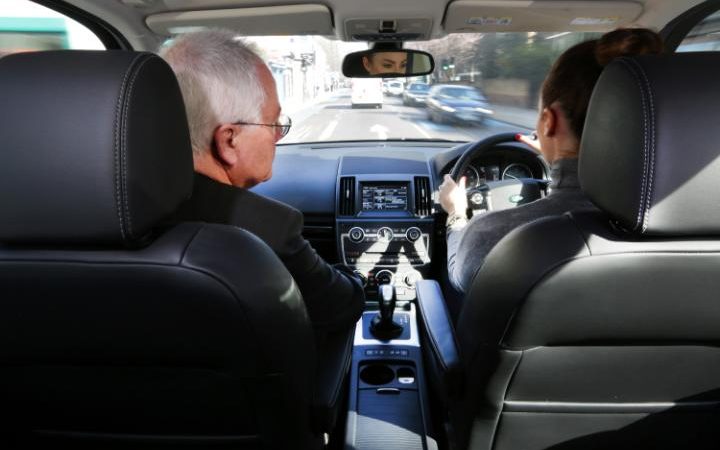 2. Exterior & interior condition
Used car buyers don't expect to buy a tip-top car, especially if the budget is tight, but it is always not only about looks, but also the overall condition of the car. Check the used car inside-out. The exterior paint and overall body, entire interior upholstery, seats – everything counts. It will tell you if the owner has been maintaining the car well or not, as a previously mishandled or unmaintained car will give you more trouble. While checking the car, you can also find out if the car was damaged in any accident and the kind of repairs that it got. While most used cars do experience minor accidents and can be safely bought, but a major accident should be considered seriously. Also, do open the bonnet and take a close look at all the under the hood parts. If you see very dirty and rusted things lying under the skin of an apparently clean car, it is better not to choose it.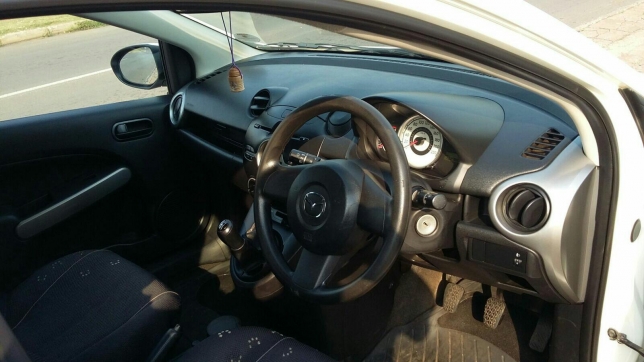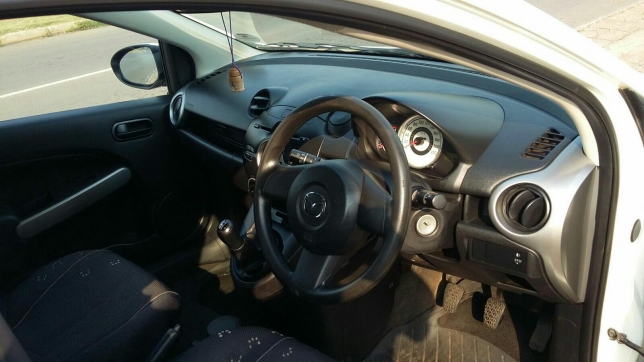 3. Checking for leaks
Do peep at the under-part of the car to check the overall condition and also to check for leaking fluids. While taking it out on a test drive, park it briefly on a clean dry area and keep it running for about a minute and then move the car away from that spot in order to check for any possible leaks. Leaking fluids is a bright red signal when considering buying that car.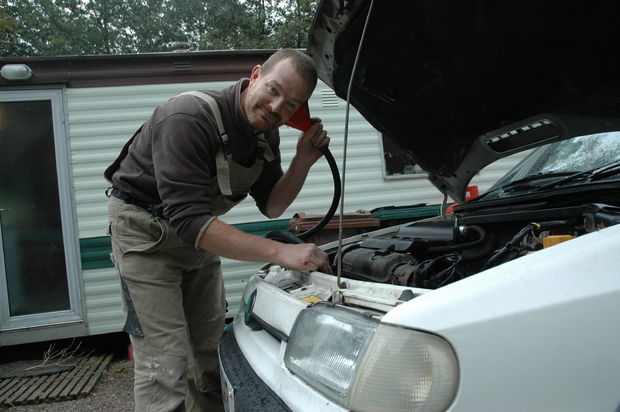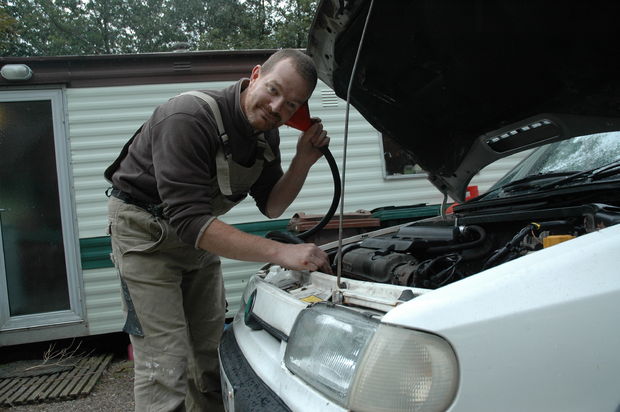 4. Make & Model
Certain makes and models of cars do determine their value. So, when buying a pre-owned car, it is good to do some research on the brands and models which offer good value even after a certain period of usage. A car which has an overall good customer feedback in terms of general make and model is expected to offer lesser trouble even as a used car as compared to those which are not so good in their brand new condition.
5. Research Price
Before settling down with a deal, do some research to find out that you are not being over-charged. Find out the prices of similar used cars as per make, model, mileage and years of previous ownership from a few other sources to find out the actual market rate of such used cars. This can be also safely and conveniently done online.
6. Mechanic Inspection
Many used car buyers don't get the car inspected by a professional mechanic and only check it themselves before buying. It is important to be accompanied by an experienced mechanic before finalizing a used car, as a professional can inspect the car much better and check for previous and hidden damages. This can save you from a lot of hassles and costly repairs later on. Thus, invest some money to get the car checked thoroughly by a mechanic, so that you are fully aware of what exactly you are buying. Moreover, a professional can also guide you with the right value of the car after determining its overall condition.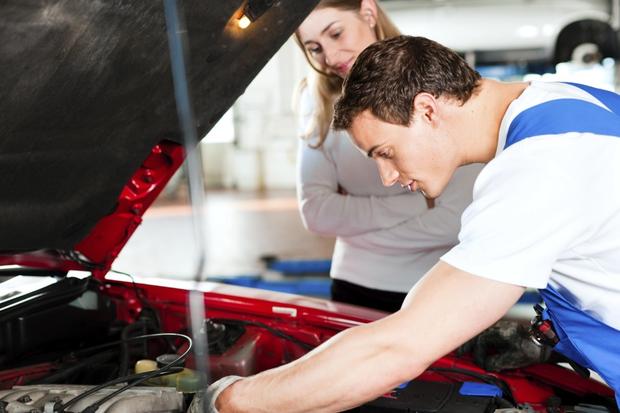 7. Certified used cars
It might not be possible to check a used car properly or get the help of a professional. In that case, buying a fully certified pre-owned vehicle is the best thing you can do. Certified used cars come with full assurance and complete peace of mind when the condition and the quality of the pre-owned cars are concerned, as these come thoroughly checked by company professionals who look into all the aspects of a used car and make them transparent to the prospective buyers. Many car dealers also offer such certified pre-owned cars with warranties.
8. Patient decision
Never buy a used car that need to be bought in a hurry to avoid future hassles. There should be some time that a buyer should be allowed for the required checks and research before finalizing a deal. The rushed deal might be hiding some lurking trouble.
9. Decoding VIN
When buying a used car from a private dealer, checking the car's VIN information on a VIN decoder chart is essential is essential to find out whether the used car is legally registered or not to avoid buying a stolen vehicle.
10. Vehicle History Report

A used car's history report is very important, as this will reveal everything about the car in question. The ownership history, previous accidents, service stations and maintenance are all mentioned in the vehicle history report that a dealer or online portal offers.