It was long 2 years back when I and my husband used to struggle for jobs. Today he is working as a CEO of one of the prestigious company, but our love story stretched back to two years when he promised to gift me with diamond rings on the day of my engagement. This is because as he says, diamond signifies the bonding of love that lasts forever. It's like the glaze of this glittering stone that never fades away. For just affording the ring loaded with diamond, he struggled to the extreme extent and made me feel the presence of that stone on my ring finger. He every month saved some rs 1500 to buy our engagement ring and that was very special for me.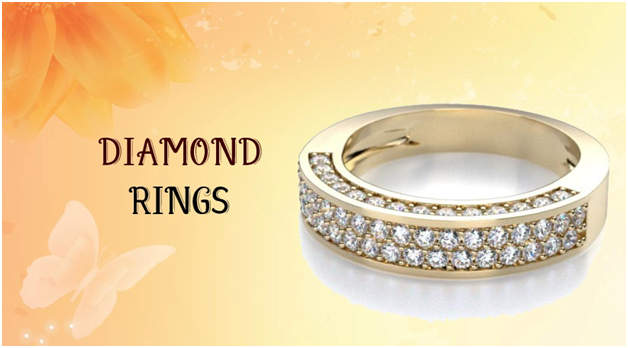 On the day before the event, he took me to the store and showed me a variety of designs from which I was asked to choose one. I was shocked to see the designs and the cuts of diamonds. These were going to make me blush on the day with a shine on my finger and a smile on my face. The day I realized that the diamond is unique and amazing.
Someone there told me a distinctness of identifying diamond before buying one. So without the thought to waste my love's money, I thought to get through the information regarding the diamond; so to get that I thought to go through some important factors that affect the purchase of diamond jewelry. To make that I went through…
The Story Continues:-
The next was my search on the site about the important information regarding the diamond and its necessary factors to choose before buying them.
This is one of the most important factors that you must consider. To select the shape is considered to be artistic. It is analyzed that the diamonds that are round have a maximum of spark while the one with princess cut features an angular shape with a contemporary look. These generally are featured with classic and geometric settings.  For a vintage inspired setting, the radiant diamonds are just the stunning alternative.
There are round and brilliant diamonds that make up about three quarters of all kinds of diamonds for purchase. Those are the princess diamonds that are next in popularity. This offers a brilliance of round brilliant diamond, which is of less price range.
The size of the stone matters with its quality the most important. While you select one, it is important that you determine the important factor of your budget.
So to make that better, get a small one that fits to your budget.
The size is also considered to be a unit of weight. So to make that approximate, it is important that you get an appropriate measurement to it with an indication to its dimension.
So, I decided to have a small round shaped diamond ring for my finger on the day of my engagement. That is what has bonded both of us with the love to express our feelings for each other.