For a man, a wedding ring can sometimes be the one and only piece of jewelry that he gets to wear his whole life. As such, buying the right wedding ring and being able to maintain it in tip top condition is very important.
If you want to buy a ring that meets the requirements of being fashionable, shiny, tough and durable, and easy to maintain, you will hardly do any better than a tungsten carbide ring. In fact, the features that you would be looking for in such a wedding ring are the exact features and characteristics of a tungsten carbide ring.
If you want to know more about the features of a tungsten ring, be sure to read the 2015 Tungsten wedding rings guide.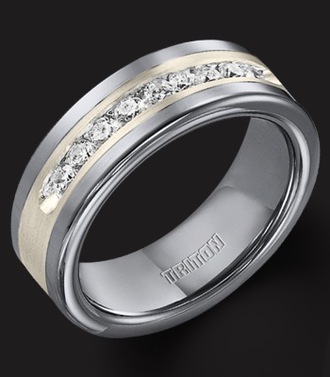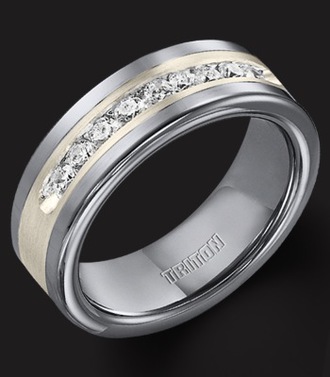 Below are some of the considerations that you should have in mind when buying a wedding ring for yourself (as a man).
Your budget and price range
If you have a tight budget to work with, especially after splurging on your wife-to-be's ring, you will be making a safe bet choosing a tungsten carbide ring for yourself. This is because, tungsten carbide rings are by and large quite cost effective, even at the higher end of rings to choose from, when compared to rings made from other metals.
With that said, you still want to have a budget in mind for how much you want to spend before you go out and a buy a wedding band for yourself. It is therefore important to do some research on the price ranges and the types of rings that you can get at different costs and know what you need to be looking for.
You can get a guide on tungsten rings at Cefashion.net guide on tungsten rings if you want to do a bit more research.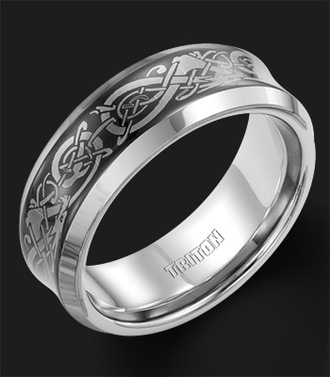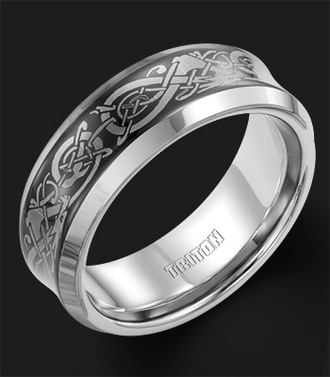 What is your daily occupation and general activities?
When choosing a wedding band, it is important to consider what your daily activities and other general activities that you engage in are or are likely to be.
This is important because you will be wearing your wedding ring almost all the time and you don't want to have to damage your ring or have to think about removing it and keeping it away from harm every time you do something that could potentially damage your ring. Doing so could actually increase your chances of losing the ring.
If you have such concerns, a tungsten carbide ring is the best choice for you since it is very tough, and the ring always remains shiny, even under the harshest conditions that you can imagine being able to survive as a man.
Allergies and sensitive skin
If you unfortunately have allergic skin that easily breaks out into a rash or itchiness due to certain metals, having a tungsten ring may be your only, or best, option to keep such irritations at bay. Tungsten rings are one of the hypoallergenic metals.