When Jacob Arabo came to US in 1979, he was a young boy of 14 years. He started going to school but then discontinued because he could not find any interest in formal education. He joined a jewelry making course and very soon became the star student. While he was studying the course, his teachers encouraged him to start a business of his own. He showed his unique talent in the field and completed the course in four months only. Soon after, he started his business from a little kiosk in Manhattan's Diamond District. Initially, he used to make jewelries for different labels and had very few private clients.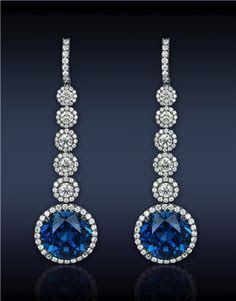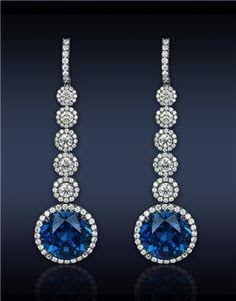 After five years, in 1985, he founded Jacob & Co and his first diamond brand was launched. His designs were fresh and stood out among the veteran jewelers. His hard work paid off when Faith Evans the famous singers accidentally came to his store and was bowled over by the designs. Next day, she brought her husband the very famous rapper late Christopher Wallace to his store who was equally amazed with his craftsmanship. Together they introduced our Jacob-the jeweler to many more celebrities and thus started the long running relationship of Jacob Arabo with the music industry.  He became so famous with them that the lyrics of several hip hop songs had his name in them.
Jacob-the jeweler is no among them who would sit back and enjoy the success. After being successful in jewelry making business, he entered into the watch making industry in 2002. His first timepiece was Five Time Zone line of watches. Jacob Arabo himself as well as the people he knew led a very busy life running across a country to another or having business all across the globe. So he designed this clock where there were four clocks with the time zones of New York, Los Angeles, Paris and Tokyo. Fifth one showed the time as per the location of the wearer. This watch became a craze and won the Travel and Leisure Award in 2006. In later years, many more timepieces joined the bandwagon, each one making a history of its own. His latest range is the Billionaire which costs more than $18 million. It is encrusted with about 260 carats of diamonds, sapphire, crystal etc. Till date, it is the most expensive item in the catalog of Jacob and Co.
Though Jacob- the jeweler became successful and rich at quite a young age, he is attached to quite many charitable acts as well. He works for the full time employment of the war veterans, gifts his watches and jewelries to the players of National Basketball Association, and some hip hop artists. He has quite a long list of celebrity clients which includes Rudy Guiliani, Sharon Stone, Micheal Jordan, Jennifer Lopez, Enrique Iglesias, Beyonce etc. Jacob Arabo has earned so much in less than 40 years what most of the people cannot even in their whole lifetime. He is truly a man of substance by all means.