The progressive training courses as well the hands-on-healing procedures offered by Dr. Michael Mamas, the next generation spiritualist, thinker and guide in his globally honored School for Enlightenment and Healing, chiefly focuses on helping people in self-actualization. In other words, this can be represented as, generation of self enlightenment, identity realization, or freeing humans from certain conditioning. According to this prominent US personality, self actualization is nothing but exactly the procedures of helping people to get connected with their soul or inner being.
Dr. Michael Mamas also respectfully called as Michaelji, began his studies from the Eastern at age 21 under his adored Guru and spiritual leader Maharishi Mahesh Yogi. He is the ideal personification of Vedic Culture, Wisdom and its eternal dissertations, and undoubtedly, one of the famed Vedic Masters. Continuous learning and studies with Maharishi Yogi has established the internal competency of Michaelji and eventually, with his Guru's blessingDr. Michael Mamasbegun his further journey. In course of time, he came closer to discuss the procedures with Indian healers and masters who are scattered in different countries across the world. His tireless endeavors, one time, made him feel his ability to help people and in spreading his knowledge.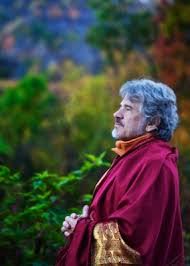 The Deepness of Spiritual Healing
Keeping him away from all sorts of critics, Michelji's personal view and feeling about the so-called popular spiritual healing process offered in healing centers is nothing but parlor tricks. According to him, merely waving of hands and fluttering of eye lids or controlling breaths is not the healing that exactly it meant for. One can understand the potency and richness of healing once it is undertaken at the School of Enlightenment and Healing, because here people talk about the philosophical part and idealistic level of spiritual development in healing. This helps you to feel your real being, buoyancy and down-to-earth self enlightenment, which is oceanic, which is wonderful.
Dr. Michael Mamas holds a Master degree in Business Administration followed by his doctorate in Veterinary Medicine. He had his majors in Math and Physics. In preaching and educating the superior standard of healing procedures that bring self consciousness, extreme freeness and enchantment of living, he is in the international field for last 35 years.
The Great Compositions
Dr. Michael Mamas has composed a series of books that include a novel named 'The Golden Frog'; a book that can really engage you. Apart from this he has also written books on healing and life named 'Look Deeper Live Better', 'The Dharma Sutras and 'The Relationship Sutras', and obviously a children's book naming 'Lily's Magic Garden'. All these books are available online through Amazon.com.
The Awards and Titles
Out of the remarkable awards and titles received by Dr. Michel Mamas include  'Michaelji' (by Easterners & Westerners / December, 2014), Yogi In Adhyatmika Vidya ( August, 2014), Brahmarshi Maheshananda (by Sree Samavedam Shanmukha Sarma /May, 2011),  Maharshi (by Shipis and Sthapatis, and numbers of Indian devotees of Sri Somesvara/  May,2011), Adhyatma Vidhya Visharad (by Sanskrit College at the University of Gujarat /January 2007) and Brahmarshi (by Bhrigu-nadi / January, 2003.
Dr. Michel Mamas is considered as one of the exceptional human personalities of this new age who demonstrates you what exactly is spiritual wisdom and its ability that empowers you to touch your soul.