Gone are the days when people only had coffee in the morning. Coffee has many health benefits apart from giving you a kick-start in the morning. It reduces your cholesterol level, reduces fat and releases stress.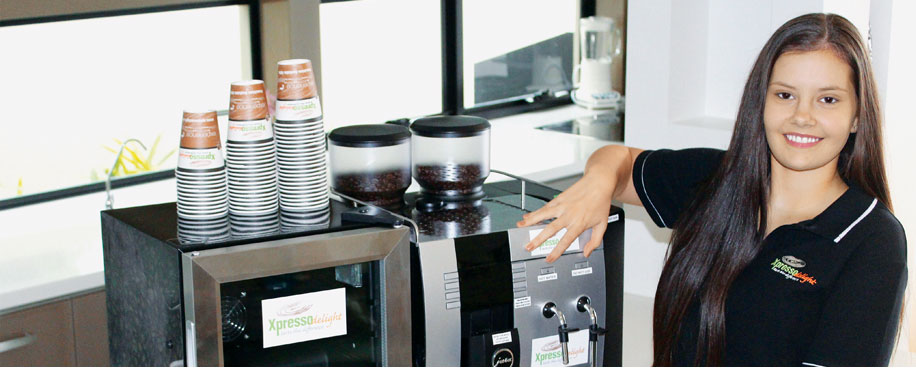 With an automatic coffee machine, you can enjoy your quality time at home with friends as well. Now you do not have to pay a huge amount for getting the best taste of coffee in cafes. All you need is to set the machine right.
Most of the people consider coffee machines as boon to their life. This is because they don't have to stumble in the kitchen early in the morning, making coffee.  The other best thing about coffee is that it gives a good amount of adrenaline rush, in time of emergency.
Imagine you have to complete a project of your office at night. You have to stay awake the whole night at home. After a tiring day at office, it is very obvious that you are feeling drained. Will you still feel to make a cup of coffee? What will you do if you need more than one cup of coffee? This is where your coffee machine will come to your rescue. You can have it whenever you want and whatever quantity you want.
Automatic Coffee Machines
Utilities
These machines can be easily programmed and timed. For example, you are running late for office in the morning. You get up, give a timer for the time you want your coffee, get ready and have your coffee.  You can also select the size you want to have, like king size or regular ones.
The automatic ones also grind the fresh coffee beans and dispense the waste. It will also froth your milk, so you can enjoy espresso, lattes and cappuccinos.  The filter, which comes with these ones can be cleaned and maintained easily. Some companies also provide extra filters along with the set.
There are additional advantages of these machines. Not only they will make your coffee, but they also froth your milk and boil water. Therefore, you can have milk or water whenever you need.
Added Advantages
You will be surprised to know that there is a self-cleaning mode as well.  The machine will auto clean itself, start and shut down as per the requirement. You can also turn the energy saver mode, which will also reduce your electricity bill. There is an attached water purifier with it. In case, you are using tap water to make coffee, it will filter it before making the coffee.
Semi-automatic Coffee Machines
These machines are easy to carry. For example, if you are travelling anywhere, you can easily carry it with you. It is quite cheap and gives a good blend. However, as the name suggests you have to clean it manually.
Conclusion
With globalization, nothing is difficult now. Moreover, with the cost effectiveness of these machines, these are used by most of the people. As per the customer survey, coffee machines are a hit among people.