The accident statistics can be a bit worrying especially during the peak holiday season when a lot of motorists are on the road driving their families for road trips and running errands. As a pedestrian, you won't avoid getting knocked over by a car. As a driver, you can't control what other motorists do but you can do your bit towards making yourself safe and keep the roads safer. You want to avoid getting into avoidable accidents caused by carelessness and lack of concentration on the road.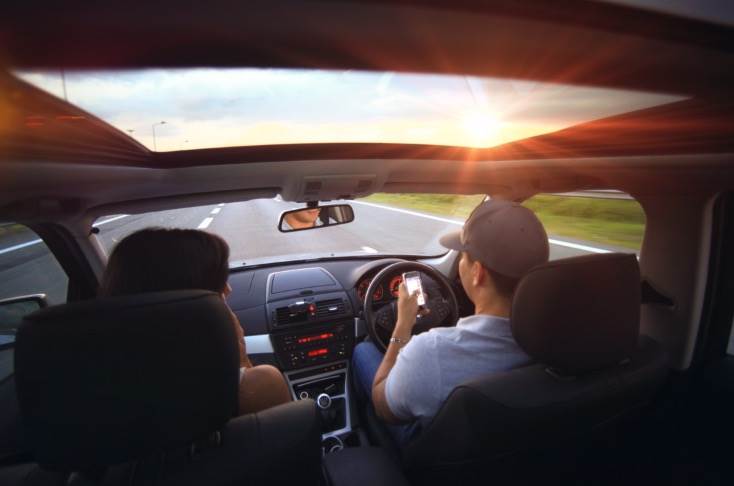 Here are simple ways to stay safe on the road.
Know your route
The concerned authorities do their best to ensure that there are sufficient road signs on the highways. This road signs give directions and act as warning signs as well to motorists using the road to ensure everyone's safety. It's in your best interests to strictly follow the road signs.
These road signs also serve to guide new drivers on the specific routes. Turn here, expect sharp bend ahead, and prepare for a steep incline and so on. As a driver, you should also play a proactive role in maintaining your safety especially when your trip involves using a route you have never taken before.
Do a simple internet research on the route so you know of the possible dangers you are likely to run into when driving along it. You can even simulate driving along the road on Google Maps so you are more familiar with the directions.
Fasten your seat belt
You shouldn't just have the seat belt on when you notice a traffic officer ahead. It is important to have the seat belt fastened at all times whenever you are in a moving car. It's for your own safety.
Seat belts protect you from getting thrown out of the car in case of a collision. As a driver, it is common sense to have your seat belt strapped at all times and your responsibility to ensure all your passengers are buckled up regardless of their sitting position.
Most cars give a warning when the front seat passenger isn't buckled up but also be strict on the backseat passengers having their seatbelts buckled.
Service your car regularly
Controlling your car is much easier when it's in the best mechanical condition. Driving an unroadworthy vehicles puts your life and that of other road users at risk. There is also is a reduced risk of mechanical failure in a well-maintained car.
Take your car for regular maintenance and service to qualified mechanics. You can check the qualifications of your auto mechanic by the schools they attended on sites like Best-Automechanicschools.Com.
Obey the traffic rules
The traffic rules don't exist to earn you tickets; they are formulated to help keep everyone safe on the roads.
It is important to abide by all the traffic rules. Don't drink and drive since alcohol and drugs affect your motor abilities and your concentration and therefore your ability to safely control your car. Obey the speed limits – the faster you drive, the bigger the impact in case of a collision.
Also, be the bigger man. You are better giving way to a silly driver breaking the rules instead of blocking them and risking an accident.