San Diego taxi cab drivers are notorious for their reckless driving. Consequently, we get to hear about numerous road collisions in the city involving taxi drivers. And, these vehicle crashes are not limited to San Diego alone, but also happen quite frequently in the bigger and busier cities of the state like Los Angeles, San Francisco and Riverside. If a family vacation takes an unfortunate turn due to a cab crash in San Diego, an auto accident attorney will be able to educate you about your legal rights. You must also consult with an auto accident doctor to ensure you are okay and to get the necessary medical documents.
Cab accidents are different from normal car crashes as they involve many other parties like the taxi company, other passengers, drivers and many insurance firms. Any of these parties may be responsible for the accident. Read on to know about some of the important aspects related to cab accidents in San Diego.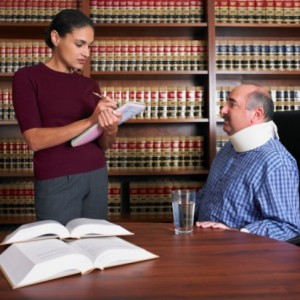 Cab Drivers Are Pretty Rash and Irresponsible
The taxi drivers in San Diego are known for speeding dangerously down the road. They often ignore street signs, disobey traffic rules and refuse to accept their fault. Sometimes, a driver may hit the road with a cab that has major maintenance problems such as faulty brakes, bad tires or issues related to transmission. Cab drivers in the city also drive under the influence of drugs or stimulants like amphetamines.
Types of Injuries
The rate of accidents on the city roads is extremely high due to rash and negligent driving leading to serious injuries. The most serious injuries are fractured bones, ligament and other soft tissue injuries, disfiguring injuries, skull fractures, internal injuries, dismemberment injuries, vehicle burn injuries, traumatic brain or head injuries, back, and neck or spinal injuries. In extreme cases, paralysis is also reported after a serious cab crash.
California Taxi Rules and Regulations
In California, there are no precise licenses for people who drive cabs. In San Diego, for instance, the Metropolitan Transit System (MTS) has a Taxicab Administration department, which has contractual agreements to control and license taxi, charter, jitney, non-emergency medical and low-speed vehicles traveling within some cities in the county of San Diego. The cities are San Diego, Lemon Grove, Imperial Beach, La Mesa, El Cajon, Santee and Poway.
As far as the cab regulations are concerned, they include issuing permits, cab inspections, ascertaining cab owner eligibility, probing and looking into passenger complaints and supervising compliance with administrative and operational guidelines. There are about 1,100 taxis with more than 500 owners in San Diego. It's important to ascertain whether any taxi cab regulation was violated under the MTS based on the facts associated with a cab crash.
Useful Tips for a Safe Taxi Cab Ride
To ascertain that you're riding in a licensed taxi in San Diego, ask the driver to show you the MTS inspection permit. Cabs that are unregulated may not be insured, but the vehicles that are regulated must have auto insurance. They are examined by such government bodies as the MTS or any city authority. Regulated cabs are normally inspected by the vehicle safety team.
When boarding a cab, ensure that all safety seat belts are in good working condition. If you find faulty seat belts, inform the driver right away. And, if the driver refuses to pay heed to you, simply refuse the ride. If the cab driver is exceeding the speed limit while driving, ask him to drive safely. Do not hesitate or feel shy to vent out your concerns.
If you have been involved in a cab crash or were injured, contact a San Diego auto accident attorney and a car crash doctor who will help you build your personal injury case. Your accident doctor will provide you with all medical bills, reports and prescriptions to help you get a fair compensation for your pain, suffering and lost wages.