Gap years are the period of time that we take off to find ourselves and discover the world. They are great for helping us settle down into a routine, can help us be worldly, more experienced, and even more hireable. Mostly, though, gap years are full of fun and adventure.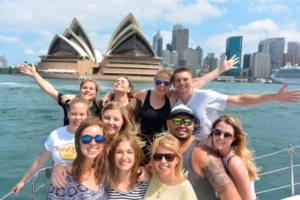 Choosing Your Itinerary
Typically, gap years are best done through continents. Local travel, after all, is much cheaper than flying internationally. It is also best to help spend your time more productively on the ground, rather than in transport. You can go through Oceania, through Asia, through Europe, Africa, South America, and The United States (as it is large and varied enough on its own). Pick your base location and work from there. The more effort you put into finding the best route and the best sites along the way, the more fulfilling your trip will be.
Saving
Gap years can come with quite a hefty price point, which is why it's best to start saving as soon as possible. Some countries are so affordable, you can live in luxury for less than you were paying for your flat back home. Others require a more significant investment, even if you get by in hostels. That is why once you know where you want to go and for how long, it's time to start estimating costs. For a road trip you will need to work out the cost of renting the vehicle, insurance, the distance you will be driving (and be generous, you will also need to estimate unexpected detours), and the cost of fuel as you go. You also need to worry about the costs of accommodation, cost of food, and how much spending money you need. The numbers will add up quickly, yes, but being realistic is how you'll be able to finance your trip properly.
Working on the Way
There are three means to work as you go. The first is if you have the right to work at your destination, say if you are an American citizen going through the USA. You can find odd jobs as you go and as you need to, especially if you have experience in bartending or waitressing. The other way to make money is online. An increasing number of jobs allow you to work remotely. The third is to volunteer as you travel, though you need to be careful; opt for the reputable organizations and programs that will allow you to help in return for accommodation.
Making the Most of Your Trip
Experiences are the way to go. More than sights, more than souvenirs, it is the experiences you can have that will truly make your gap year. That is why when you're on the go you should search for concert tickets near me; you should go and take that tour through a national park, you should dance, and laugh, and live as much as you can.
Planning for your gap year is the only way to have the experience of a lifetime. It doesn't matter if it will take you years to save, start planning now and you'll make your dreams a reality.