Applying at Subways? Here is a complete guide to the application process and advantages, which will help you get more information about the life of a Subway employee. For more inquiries, visit the Subway career portal for further application and interview procedures.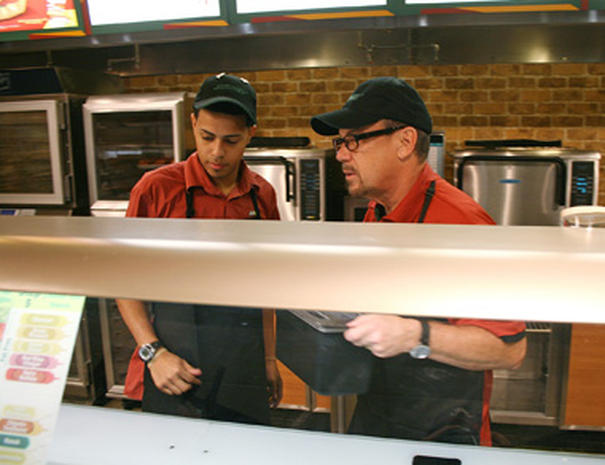 Application Procedure
Subway hires people aged 16 and above as their employees. It has a simple and straightforward application process wherein the applicant just needs to fill a form and file it with the company. Once the company receives the applications, they either contact or message the candidates to report to the nearest outlet. Face-to-face conversations and meetings with managers are more effective than conversations via mass media. A positive and cheerful attitude of an applicant will help him/her to be a more likely candidate for selection. At first, candidates are expected to attend the interview in semi-formal outfits and later, when they are selected, they are issued a proper status and uniform.
The process starts with the selection of job type. The Subway management has divided the jobs into three primary categories – restaurant jobs, headquarters or corporate jobs, and regional jobs. Each job category comes with several job positions and their unique characteristics. The applicant gets an option to choose the job they prefer and apply for it.
Applicants are offered a chance to select various locations across the map. Depending on their convenience, they choose a location. Locations are divided on the basis of restaurant outlets, headquarters and as per the job type.
As mentioned earlier, Subway only recruits people aged 16 people or above. They require general college degrees and experience for higher positions like those of the managerial level. Lesser qualifications are required for restaurant application. It is important to attach your curriculum vitae (CV) along with the job application for review.
Applying at Subway is probably the easiest thing to do without any hassle and tension. Anyone can take up a job here on a full-time or a part-time basis. Part-time basis has been further classified into shifts of daytime, evening and seasonal.
Advantages of Working at Subway
An assortment of job positions: A person gets to apply for whichever position they are interested in and has appropriate skills for. Such positions include sandwich artists, various managerial positions, corporate office work etc.
Transparent earnings: The earnings at Subway are transparent as the employees are paid bi-weekly along with consistent performance bonuses and referral bonuses.
Special training programs: In order to increase the skills and knowledge of employees, they are provided with the requisite training program, food safety training, professional training, supervisory training and so on.
Controlled work environment: Employees are offered a healthy work environment, wherein they are given several advantages like open door policy, respectful and positive atmosphere, company issued uniforms etc.
Other benefits: Other benefits include 401K, free meal for each shift, paid vacations and holidays, life insurance, discounts, health benefits, etc.
The above-mentioned advantages make Subway an ideal place to work at. Apply today if you are 16 or above via jobapplicationcenter.com.