Credit card is a great financial tool to have but, only if used wisely and responsibly. Otherwise it will take no time for it to drag you down in a financial messy situation. Nevertheless, it is an important tool to have in today's world and here is the procedure to apply for a credit card.
Research wisely and then select the credit card you want to apply for.
Carefully fill the application form along with a photo and submit it.
You need to give the following ID documentations to verify and check:
Evidence of salary
Copy of bank statement for the past 6 months
You can send the documents either through courier or with an agent.
The issuing bank will then evaluate and verify the details provided by you.
If all the details provided are found authentic and in place then the bank would dispatch the credit card in 3 to 4 weeks from the date of application, through courier.
The courier service is strictly instructed to hand the card to the applicant only and it is also important that the credit card applicant sign the back of the credit card instantly after receiving the card for authentication purposes.
Applicant's can also choose to apply for credit cards online on the company or bank's website itself. All the banks are now offering online services to its customers like IndusInd Bank credit cards, RBL credit cards, etc. Applicants can also check the status of their credit cards online. Suppose you have applied for a RBL credit card then just head to the bank's website, then click on track application, after which you would need to enter your details like PAN number, application number etc, and then click on check RBL credit card status, the website will display your RBL credit card status. Alternatively you can also call the bank to enquire about your RBL credit card status.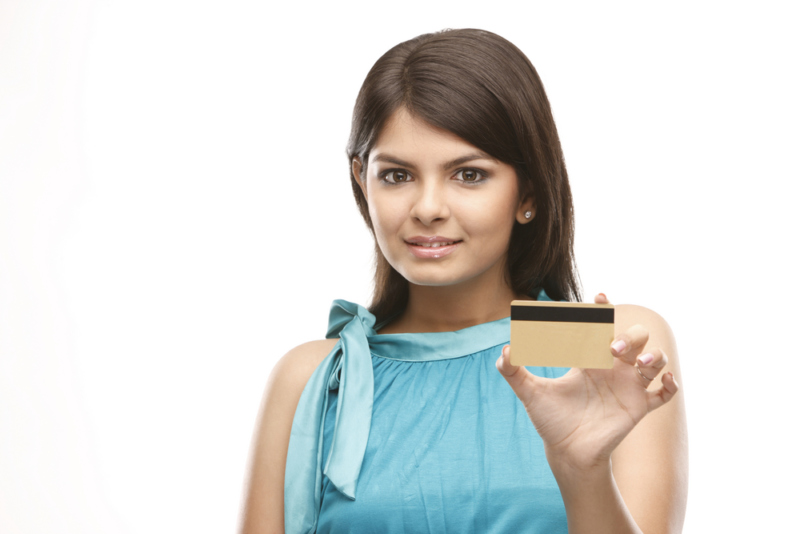 Reasons for rejection of credit card application
Every bank has their own set of criteria for accepting or rejecting a credit card. Here are a few common reasons for rejection of credit cards;
Poor credit score i.e. if you have failed to clear past loans or payments to any bank
The income criteria asked by the bank is not fulfilled.
If the applicant's verification was not completed owing to non – availability of the person during the verification process.
Eigibility criteria for getting credit cards
Some of the common eligibility criteria for issuing credit cards are;
The applicant should be no less than 18 years of age.
The applicant should have a good credit history.
The applicant must have a savings account in his name.
The application has to be either salaried or is self employed with a healthy and regular source of income to pay off the credit card bills.