Uttar Pradesh Government as an attempt to increase the literacy rate of the state and to attract more and more students to continue their education offers a number of Scholarship starting from the very basic level i.e. from class 1 till the student reaches to doctoral level. In the same attempt, UP Government in the year 2013-14 distribute scholarships worth Rs. 2393 Crore which benefited more than 372 lakh students.
For the effective management and distribution of the scholarship, UP Government takes help from educational institutes located inside as well as outside the state. To effectively manage the scholarship Government of Uttar Pradesh has developed UP Scholarship & Fee Reimbursement Online System.
By the means of this article we will update our reader about the application process of UP Scholarship:
There are 3 main scholarships offered by UP Government, which are:
Pre-Matric Scholarship
Post-Matric Scholarship
UPTU Scholarship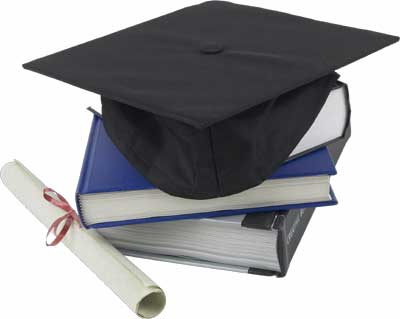 Let us have a look at the Application process of all of them starting with:
Pre-Matric Scholarship: Pre Matric Scholarship is available for students of class 1 to 10. The applications will be accepted offline for class 1 to 8 keeping in mind their age and available resources while for students from class 9-10 are required to make online applications directly on the UP Scholarship portal.
o   The students who are willing to go for renewal of the scholarship are also required to fill online application.
Post-Matric Scholarship:Thecandidates willing to make application for Post Matric Scholarship are required to fill online application form and take a printout of the complete application form. The printout of the application form along with the other required documents is to be submitted to the concerned authorities in the College/Institution.
o   The Institution/College will have to online verify the details provided by the students and forward them to the concerned authorities.
o   For the renewal of the Scholarship:The applicants are required to log in to the online scholarship system using the credential provided to them previously and complete the online renewal formalities.
The applicants should keep in mind that the schedule for Fresh Application and Renewal Application are different.
The last date to complete the application for renewal is always prior to the date of fresh applications.
UPTU Scholarship: UPTU Scholarships are offered by Uttar Pradesh Technical University, under the aegis of Government of Uttar Pradesh. In order to apply for UPTU scholarship, the students need to fill online application form and obtain the Registration number. Self-attested copies of all the required documents are to be submitted to the concerned college authorities within 7 days of making application. The following Documents are required to complete the application process for UPTU Scholarship:
o   All Educational Certificates example mark sheets of class 10, 12 etc.
o   Caste Certificate
o   Income Certificate.
For more information related to UP Scholarship and various other scholarships available to students, visit www.Motachashma.com