Do you want to buy a new pair of skis? Well, then you may have guessed how hard it is to choose them, especially if you're a beginner and not well informed about this subject. The offer in terms of equipment is becoming wider every day, the number of brands and variety is almost infinite. If you aren't an expert, you might get lost in the choice, unless you have a trusted seller ready to bestow valuable advice. For these reasons, we want to provide some advice to see things more clearly and help you in choosing!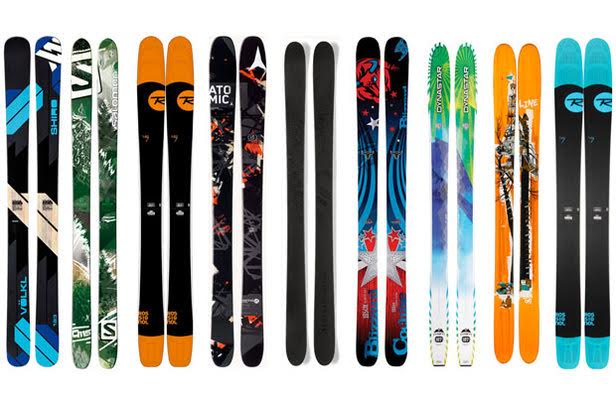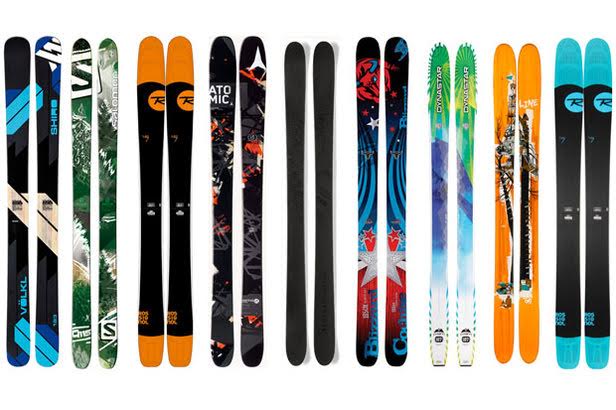 If you can't afford to buy a pair of ski, you can also rent skis online saving a lot of money!
Technical Level
Beginner: you have never skied or have skied a few times, you still have some difficulty in basic movements and you're learning to do your first low-speed curves on easy slopes (green / blue). Recommended ski: easy, condescending, simple.
Intermediate: you ski mostly for fun (one or two weekends per year or during a skiing holiday), you know concatenate several medium speed corners and you are able to ski on all types of tracks. Do you want to improve to be at ease even at a higher speed? recommended Skiing: balanced and comfortable.
Advanced: you have been skiing for many years and no runway puts you in trouble! You ski perfectly in curves, without altering the radius of curvature. Recommended ski: comfortable and performing.
Physical Features
Beyond the parameters described so far, a lot more personal criteria intervene in the choice, like skier's morphology. Sex, weight, and height are equally decisive factors in the choice of a pair of skis.
Sex: today's skis are adapted to the morphological characteristics of both sexes. The ranges have been developed for women who, along with special serigraphs, have technical characteristics suited to their needs: heel raised, lighter weight, etc.
Height: the height of a ski is chosen according to the height of the skier and the "program" that each skier has planned for his season. In general, for a ski freeride, we will choose a ski more or less as high as we. For skiing track, all-mountain and freeride, however, you should choose a ski from 10 to 15 cm shorter than our height.
Weight: the weight of a skier affects the reactivity. If a light skier finds himself with a stiff ski, he will find it difficult to deform and cannot take full advantage of his qualities. Conversely, a heavy skier on a spring skiing will have the impression of skiing on one ski lifeless. However, everyone is free to choose according to their taste: nervous skis or sweet and predictable skiing.