We all use the internet for various purposes. Starting from learning academic related stuff to how-to videos on YouTube, the World Wide Web has gotten us covered for everything. So in a world that is internet dependent and where so many fun things can be accessed using the internet, which sometimes are not available offline, we all look for ways in which we can access internet videos and movies offline as well.
The Matrox HD at first sight looks like a plain grey box and if someone judges it based on that, then they sure are missing out on a whole lot of fun things that this small grey box can do. The Matrox HD is an appliance, which is used for streaming videos and recording them simultaneously. You can say that it falls under the category of professional video streaming devices.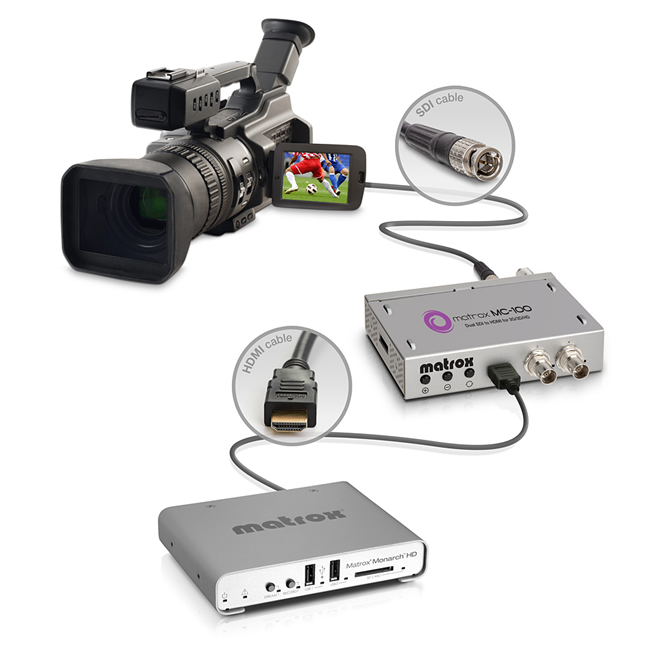 One of the most important uses of this device is that people can save videos for future use. There is a small section on one side of this grey box where you can put an SD card and it is this SD card where the videos are saved.
There are instances where one needs to add a video in their science project or their work presentations, but they do not have a lot of time to go online and wait for it to stream and then start playing. In such cases, having this device can be so handy. You can record the video in advance on this device and then, later on, convert it into an MP4 or MOV file and upload it with your presentations and projects.
Appliances like these can come very handy in the future. Recording videos of live events or sports games are some of the ways in which it can also be used. Some programmes are shown only once on TV and some events like TedTalks aren't shown at all. For such things, the Matrox HD device can be used, and its fast video recording feature.
This appliance is small, and hardly weighs anything, making it easy to carry anywhere with us, and also, it saves a lot of storage space due to its small size. This is a resourceful, highly usable piece of equipment. It works fine, can be remotely used through your smartphones and tablets and the interface with the Matrox website is easy to use.
This appliance is the live example of how technology is fast growing and how our dependence on the internet for entertainment can be slowly shifted to offline viewing, so that, if next time, we are on a six or twelve hour flight heading somewhere, we can watch something on our phones, iPads, without paying extra for accessing in-flight Wi-Fi.
As of now, there are no competitors in the market for this kind of product, and therefore, Matrox HD is the only one available. The options and genres of video streaming are multiple, and this device can stream and record them all.