If you are all about broadcast streaming live events, then you need to buy these appliances. Do you have issues with your broadcasting work due to faults in the equipment you are using? If this is the case, then you need to change things. You need to get the Matrox Monarch HD or the Matrox Monarch HDX to enhance your content and also to ease your work. If you want to know about some of the functions of these two devices, then keep reading.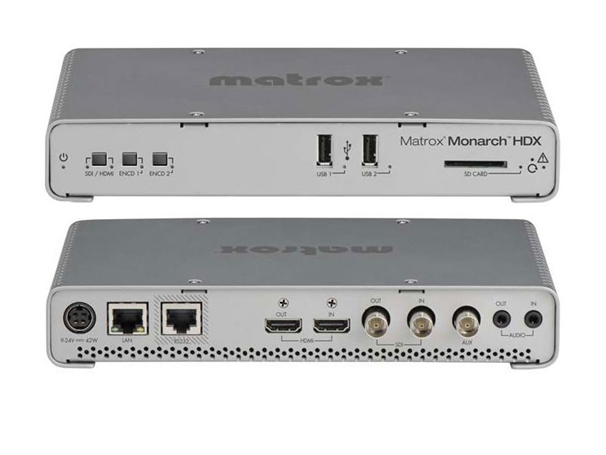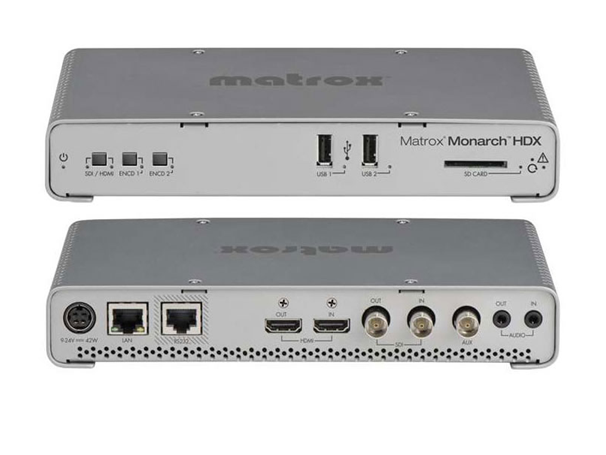 Functions of the Matrox Monarch HD –
This is a small and easy to handle video appliance through which you cannot just record but also stream live content. This is made for professional video production works! You can record an entire event while streaming it at the same moment. It takes only one device to do these two works. We guarantee you that you will notice a high quality of video performance when you use this device for broadcasting your work. Also, it provides a great sound quality along with presenting excellent video quality. You can typically record a video at 25 Mbps speed while streaming it at a speed of 5 Mbps. If you are not streaming any video then the recording bitrate is quite commendable. Another incredible thing about using this device is that your videos usually will save in MP4 or MOV format, which makes it easy to edit plus upload. You don't have to sit around and convert the file first to edit it. You can use any simple editing software to do the work.
Functions of the Matrox Monarch HDX –
Just like the Matrox Monarch HD, the Matrox Monarch HDX is yet another comfortable and versatile device. If you are focused on broadcast streaming HDX live content constantly, then you should opt for this device. It offers high speed live streaming without any hassles. The picture quality is pristine and just perfect! With this, the HDX also offers HDMI inputs along with frame synchronization. This one device does the work of two encoders, which is brilliant. Besides being the best device for broadcasting live events, you have an option of webcasting your content on two different channels. Each channel streams at a speed of 10Mbps with clear picture and sound. It also records the work while it is streaming! You cannot only stream on two different channels, but you can also record with this easy option. The Matrox Monarch HDX is more compatible for those who want to constantly live stream their work. You can just leave the recording on while you are webcasting your programmes live to the audience. Besides that, you can easily use this machine through your mobile phones. You have to simply download the commander app, which helps you operate the device through your tablet, phone or laptop.
Both devices stand on the number one spot when it comes to broadcasting, webcasting, live streaming, recording and high quality content.