Once we decide it's a good time to move into a new home, we often get confused if we should buy a newly constructed home or if we must buy a house on resale. So, if you are one of those potential home buyers who are manipulating the pros and cons of these two options, here are a few things which might help you decide what to do about it. If not, and you have already decided on what to buy, these pointers may help you understand both the options better.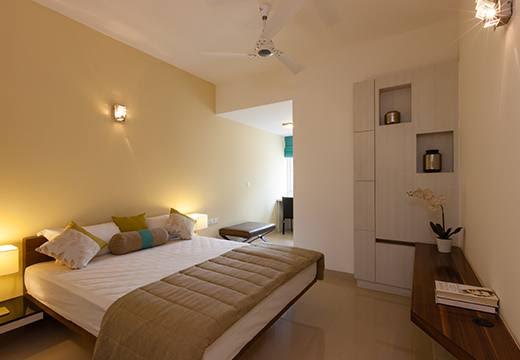 Disguised flaws: When you buy a new home, you mostly tend to see the superficial façade of the house. The flaws are mostly covered up to hide the minor but annoying problems like seepage is hidden with repainting that part of the wall so that it does not show and prospective buyers get deceived. This comes as a shock to the new owner when he discovers these at a later stage and regrets this buying decision.
Storage Issues: when we get a new house we find ways to increase the storage space and at times we buy our stuff accordingly. However, if we buy an old house which has already been used by another family, then the scope of setting up the house and making changes is either minimal or may incur a huge cost. This becomes uncomfortable for the new owners and makes "settling down" a little uneasy. When you are already spending huge amount on buying a new residential property, additional expenses don't look all that fancy after all.
Eco-friendly Environment: Already established colonies hardly follow new norm of eco-friendly environment. However, if you buy a new house a in a new township, you would be able to enjoy the beautifully landscaped green areas. Brigade Omega is a brilliant example of such a well planned residential project.
Additional Amenities: If you buy a house which is up for resale in an old colony, it may not have all the facilities which the new developers are offering. For instance the new apartments for sale in Banashankari are loaded with amenities which are needed for a comfortable living. For instance, a club house with swimming pools, well maintained gardens, areas for rejuvenation, specific areas for children to play and learn, facilities for indoor sports and courts for tennis, badminton, cricket pitch, gym etc.
Not Contemporary Style: When you buy a new home, it is built according to the new trends of the contemporary world. The designs are modern and up to date and the township is stylish and strategically located and planned to suit the needs of the new home buyers. However, these things Lack in the houses in old colonies which are up for resale. Usually the already established colonies are congested and have problems like parking, electricity, water, pollution and hygiene. These are taken care of new 2 BHK residential apartments in Bangalore, which have been built by reputed and trusted developers who understand the needs and demands of the modern and educated home owner.