It is wise to invest in flats and apartments
Studies have revealed that a number of home aspirers are keen on buying flats rather than houses or bungalows. For any conservative investor, this can really be a good thing.
Reasons why investing in a flat can be of benefit:
They can be a source of your monthly income: Well-maintained apartments can bring much financial benefits, if you rent them. Also these nearly 8% cash returns.
Protection at the time of inflation: Rent for a flat will increase if there is inflation. Moreover, there will be annual lease of 12 months per year. This gives the scope to have the rates adjusted. With this fixed rate of income, you continue getting support even at the time of financial crunches in the market.
It is a simple yet conservative form of investment strategy: When you are buying flats that have good features, you are making a good investment. These aren't going to change suddenly in valuation or investor sentiment.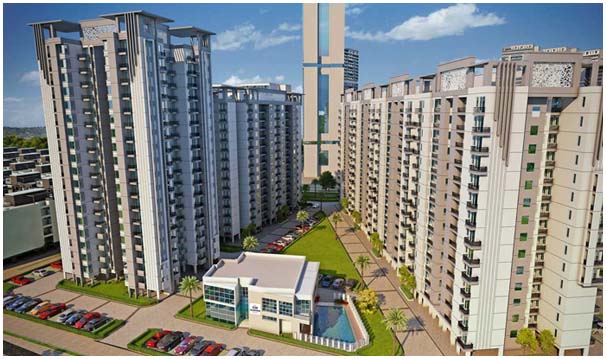 How is staying in a flat better than a house or bungalow?
Maintenance: Maintenance expense of a flat can be lower due to the responsibility of it on the builder. Often a government body (if it is a government co-operative) or the real estate brand that has built it is responsible for any maintenance requirements. Thus there is no need for maintenance which is very much a blessing. When it rains, you don't need to make sure there isn't any dirt within the premises and when the exterior paint looks a little faded, it too doesn't concern you.
It gives security: While homeowners are often investing in some type of home security facility, the flats or apartments within a complex or township offers unique security systems. This facilitates the residents very much. The neighbors are within one's reach which is often the reason to generate a feeling of safety. Homes are rather with neighbors located at distances. With the apartment complex safety, it can be said multi-unit dwellings are safer for single women, families and elderly people.
Facilities that one can get: Flats within a complex have special amenities such as gyms, pools and certain stores, either within the premise or located closely. This facility isn't always possible with houses. Thus living in a flat can be very much convenient.
Community: Other benefits of living in an apartment include the socializing advantages caused by close proximity. While the rural and suburban areas definitely have the community feeling, long lasting connections are formed in apartments. This is due to the flats being closely built and neighbors being within each other's reach.
Size of these apartments: The proportions of these apartments of flats are quite convenient, if they have to be put simply. People who have tight work schedules will agree that with their hectic work, they are still able to manage a flat. For the ones who are looking for cost effective options, there are properties that are appropriate and yet offer a comfortable lifestyle.
You needn't shoulder a lot of responsibilities: While it is clear that it saves considerable amount of money, this also relieves stress. Owning a home will bring a lot of issues, causing headaches. A 2 or 3 BHK flat will rather save you from these unwanted hassles.
Superior standards of life at Lucknow
Lucknow, a city known for its medieval glory, is now gaining new standards through the real estate market. The city as of now has been the target of several real estate brands and already innumerable residential ventures have taken place. According to the residents of this city, these flats are inclusive of a lot of amenities that enable a convenient lifestyle. These are within a township that can have features such as shopping mall and multiplex.