Nowadays, all commercial centers, malls, shops, halls and amphitheaters boast of beautiful light fittings integrated in grand interiors with central air-conditioning and regulated ventilation. Setting up such seamless yet distinct interiors, especially on rented property is now very easy as several innovative and versatile designs in tiled ceilings are now available.  It is easy to paint walls or put up wall papers, but the ceiling that extends throughout the interior is crucial in deciding the final look. Whether you want visible tiled looks and patterned arrangements, concealed stretch ceiling or multi-leveled layers, renovating interiors as per your whims and fancies is now possible with tiled ceilings.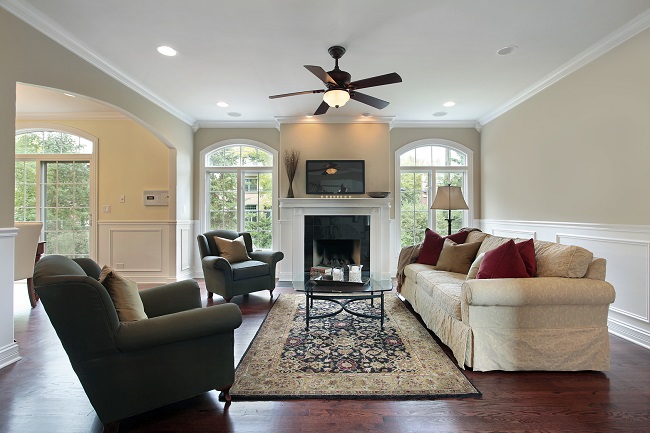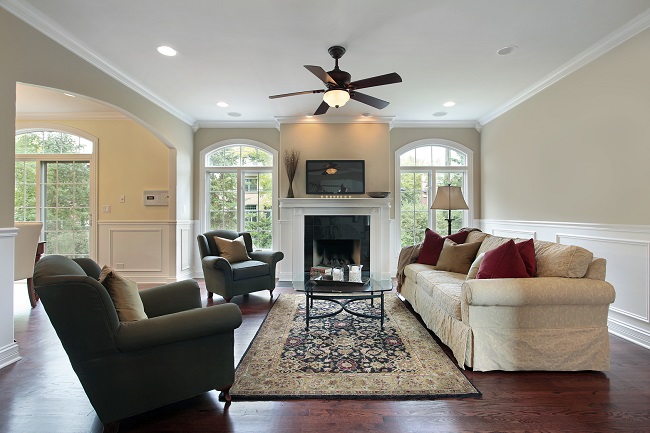 Multipurpose Tiled ceilings 
Decorative tiled ceiling is essentially a second structural layer on the original ceiling of the room. This artificial layer not only facilitates incorporation of designer electrical fittings and adornments as per the interior decorators vision, but also serves as a practical platform to house numerous wires, cables and HVAC ducts that drive the electronics in the building. Also the mandatory firefighting sprinkling system that might mar the beauty of the designer interiors can be beautifully camouflaged in the patterned tiled ceilings.
These tiles come in various sizes, thickness and shapes and can be fitted in the following ways:
Fastened directly as a grid on original ceiling like a fitted cover
Suspended from the original ceiling as a framework of individual panels  to form a drop ceiling
The framework could be patterned or stretched, concealed or standard tiles, these versatile structures can be used to create plethora of distinct looks and interiors. Popular building materials used for these ceiling panels are tin, plastic, wood, vinyl and cork. The tin tiles are made of metallic components of steel, copper and brass to add a shiny glaze to interiors and are preferred for glitzy homes and sophisticated business offices. Quality tiled ceilings made of cork or fiberglass vinyl also offer good insulation from heat and fire as well as sound absorption properties for good acoustics. These are widely used in music rooms and large living spaces in order to modulate the sound effectively. They also provide added protection from hazardous fire and burning heat.
Improved aesthetics and functionality 
Tiled ceilings made of plastic can integrate the benefits of malleable plastic, metallic emboss of faux tin, fire proofing and insulation of fiberglass and strength of synthetic materials to create inexpensive moldings and tiled frames to enhance the true beauty of your light fixtures and interior decoration. Easy to install, maintain and replace, these modern architectural wonders are cost-effective and functional as well. Now you can look at fitting an exquisite chandelier without worrying about the hook of the wall or the crisscross wires. Tiled ceiling will effectively cover these necessary fittings that do not give an appealing look. By covering so, it brings about the true beauty of the place.
Also, the paneled design ensures easy access to the storage platform housing wires and conduits. This ease in access is achieved by unlinking one of the key tiles or unlocking a concealed grid pattern. The early tiled structures were practical but quite cumbersome at the time of reattaching whenever there arises a need to repair hidden wires by opening the panels.  However, modern interlocking tiles are easier to install or detach without compromising on the structural cohesiveness of the layered ceiling.
Whether you have to create smaller units or offices out of huge cavernous spaces, renovate an old structure into a contemporary functional room, dismantle an existing structure to set up a whole new fresh look or add special attractions in an existing setup, tiled ceilings will enhance your interiors as well as aid the functional aspects of safe interior structures.
Do you like to know more about tiled ceilings? Let's go here for more additional information.