Installing wood panels does not require a lot of hard work, and if you have the basic panel installation idea, then it becomes an easy task. Mostly, the wood panels are customized and could be bought from the shops at decent price.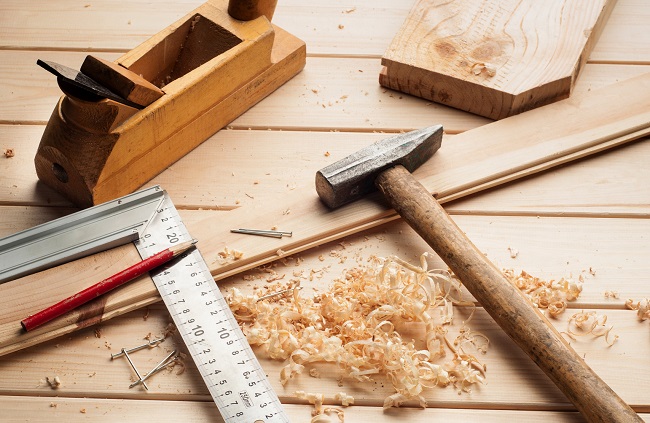 Here is a list of equipment that you will need,
Tape measure
Crayon
Adhesive
Pencil
Jig Saw
Drill
Stain or any paint (If required)
Shims
Wood filter, screwdriver and hammer
Start with Safety Measures
While preparing the set up for putting wood panel, you will have to take certain precautions. While drilling the wooden plank or making holes in the wall, you will have to use a drill. For that purpose, one must use safety glasses and also protect your ears from the noise. Other than that, you also need to be careful while working on this project.
Installing the wood panel is similar to hanging giant wallpaper. You need to start with the corner of the wall, or if you wish to prepare all the four walls with wood panel, then you need to measure the corners first.
The rough estimate could be made for the wood panels, just by measuring circumference of the room and then dividing it by four; the measurement should be in feet. For a perfect measurement, be careful while marking the lengths, width and height.
You work will become easy if your wall condition is good, and you can use adhesive to attach the wood panels directly on the wall. This is preferably easier, when you don't have to work on the wall or make holes using driller. In some cases, nails are used and in some cases, depending on the wall condition other alternatives could be used. Because, some wall surfaces does not allow all types of adhesive material to absorb in the wall, thereby producing a strong bond.
Use plywood paneling that is about 5.2mm (1/4″) thick. This can be nailed right on to the studs for better safety. Also, it is suggested to use the same to ensure safety from mishaps of the nail from getting loose.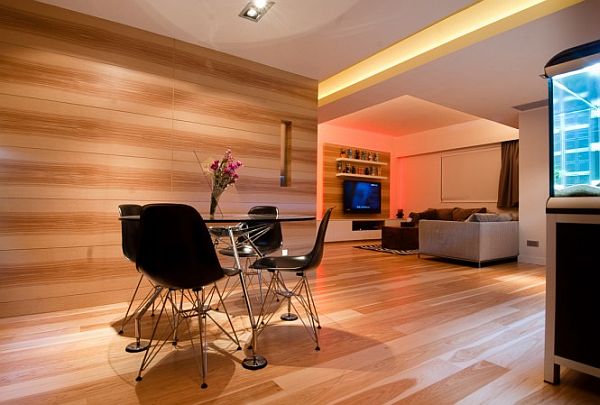 Locate Switchboards on the Wall
Checking all the measurements is very important because if there is any mistake in the measurement, the switchboard and other small outlets may be shadowed. It is advised to start the measurement from the corner of the room first. According to the locations of the electrical power, its main panel, switch outlet etc, are measured and an outline can be drawn on the wood panel. This will help to identify the portions on the wall, which needs to be left out for switch outlet and other small outlet locations present on the wall.
Where can you Buy Wood Panel?
This is the age of technology, and so shopping online is the most popular trend. Yes, you can buy wood panels from the online stores as well. Depending on your budget and choice, you can easily spot your choice from wide variety available in the e-commercial sites that deals with furniture items. Wood panels carved out of oak tree material and various other materials can be bought from online.
But those who prefer shopping from the physical stores can also benefit from visiting various stores because then they will have a good chance to see and compare their choice.
You can do it all by yourself
This may seem tough initially but with the help from online tips and guidance, you will surely be able to complete this task. And give your wall a life with your favorite wood panel.
This Blog has been written for reader to catch some useful information. Join with us for additional details on wood panels.