It is quite confusing while searching for a good mover. There are millions of people who move every year in the United States that's why hiring a quality mover is one of the main worries. Here are some tips for you should know while considering a movers company: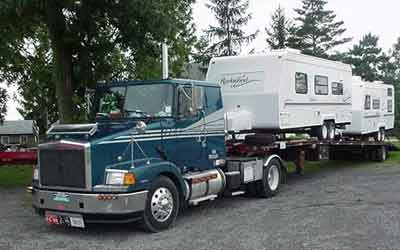 Get References: Talk with your friends and local real estate agents for a good moving company. Don't think that the big companies are the best always. Avoid the numerous scams and find the best mover. Also, don't estimates through the website of the company and call them to estimate the total cost.
Show everything to the estimator: When the estimator comes to your home, show them everything, whether it is in the backyard, closets or anywhere else in the home. In addition to this, make sure that the estimator knows about all the conditions of your new home such as stairs, elevators or any other conditions. Beware of any extra fees and make sure you ask about any additional fees for the conditions.
Never Pay a large Deposit: A good mover will never ask for a big amount of deposit before moving. Always pay the amount upon the shifting. Try to pay through the credit card so that you have protection from fraud.
Never Accept the Guaranteed Quote: Generally, the transport companies offer three kinds of moving contracts:
A non-binding estimate: In this contract, the company won't need payment more than 10% above the total moving estimate. Also, the overages required to be paid within a month of delivery.
Non-binding to exceed estimate: Under this contract, the estimate given by the company is the maximum required to be paid by the customer.
A binding estimate: This contract consists of the total amount needed to move and pay the extra services. However, if you request additional services, then the extra fees must be paid within 30 days of delivery.
Insurance Protection: There is a need to assume the liability of the total value of goods transported by all the transport companies. There are two types of insurance services offered:
Full value protection: In this type of insurance, the company will repair or replace any good damaged or destroyed in the custody of the mover.
Alternative Level of Liability: This plan is very economical but there is minimal protection offered. All the losses in this contract are settled on the basis of the 60 cents per pound per good.
Even if you are looking for RV movers, then also you need to consider these factors. So hire a reputed service provider and relax during the shifting process.