India was the fastest growing smartphone market in the Asia Pacific with market share growth of 27 percent in the third quarter of 2014, according to the International Data Corporation. If you have been using a smartphone for more than a year, chances are your phone software and hardware are no more a matter of discussion among your friends. Every few months, better and more advanced versionsare launching, making our own mobiles obsolete too quickly. Moreover, the performance of a phone also degenerates over time. So, how do you make the most of your mobile for a long time?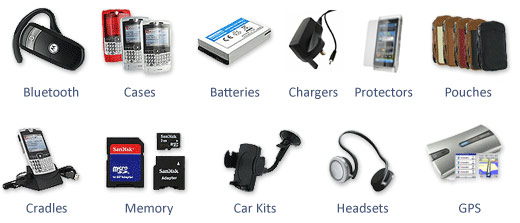 Get the Most of Your Smartphone
If you are not in a position to buy a new phone every few months, you can choose to upgrade your phone with accessories. Get mobile accessories online to improve your smartphone experience.
Mobile Cover – You can revamp the exterior of your phone with a new cover. There are covers made of polycarbonate with various prints and designs. You can also get a cover with a metallic finish, which will give an edgy look to your device. Also, the covers differ in terms of being flip covers or just back covers. You can also buy mobile pouches to keep you phone safe on the go. It is also a style statement.
Power Bank – As you use your phone more and more, the battery gets weak and starts to get exhausted sooner. Keep a power bank to recharge your battery on the go. Look for power banks of various brands and read their reviews before choosing one. Power banks also come in handy when you do not have to plug and charge your phone's battery. Also, it is essential to look for the charging capacity of the power bank. It is advisable to buy a power bank with double the charging capacity of your phone's battery so that you'll be able to charge your phone battery twice by charging the power bank just once. It is one of the most useful mobile accessories online.
Headsets– A new pair of headsets can completely transform the way you listen to music or sound on videos. Amazing sound quality with the latest design for added style can help you upgrade your phone instantly. You can go for a wired headset that comes in two styles: earbud and boom. Eardbud headsets fit comfortably in your ears and have in-line microphones. Boom headsets usually wrap around the ear and have microphone built into the earpiece. They are much studier than earbud headsets. You can also go for wireless headsets that function via a Bluetooth connection.
Clip Lens – If you have been using an old phone, chances are your camera lens does not offer as much resolution as the latest phones on the market. You can improve the quality of your pictures by adding a clip-on lens. You can also get a combo of lenses that might include a fish eye lens. You can instantly take fun shots.
Apart from these, check out other mobile accessories online, such as USB cables, screen magnifiers and more.