The boom of online businesses has created new challenges and opportunities for the logistics industry, as more people are ordering products online every year. Many town centers and shopping malls start to take on the appearance of a ghost town, while roads, rail stations, and airports are taking on the burden of delivering goods to consumers. While this is creating new problems in the commercial logistics industry, there are also opportunities for business.
The boom in online shopping and ordering has led to an increase in demand for solid logistics and supply chains. It is not a secret that Business Finance is tough work.In recent years, many new parcel delivery companies have appeared in the market, and independent delivery drivers are finding that their services are in high demand.
There was a time when customers would be happy to wait a couple of weeks for a delivery, but today customer expectations of fast delivery have created the need for logistics to adapt and innovate in order to meet demand. Major online shopping channels such as Amazon can now offer next-day delivery for most products.
One of the most dynamic markets at the moment is India. India has a population of 1.2 billion people, and every week, millions more people are getting online. In a country where car ownership is relatively low and roads are often in disrepair, most people prefer to order goods for delivery. This has led to fierce competition within the Indian logistics industry, where many companies are striving to be the fastest at sorting, packaging, and shipping products.
Until recently, a poor infrastructure combined with an underdeveloped logistics industry meant that online sales were hampered by a bottleneck in the supply chain. Many online companies had to call on the services of independent couriers to deliver products to their customers, which is a slower and more expensive process than an efficient, in-house system.
India's new logistics companies are now processing over 12,000 shipments every day. How are they doing this?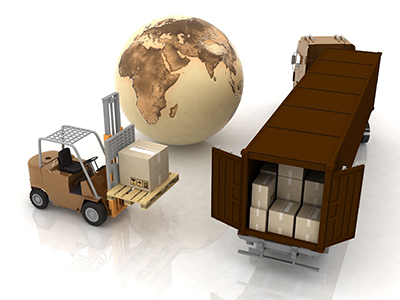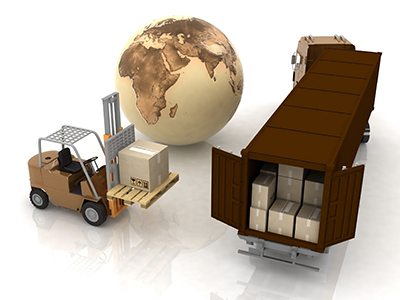 RFID and Portals
Radio frequency identification (RFID) tags allow the automatic tracking of parcels on conveyor belts and within delivery vans. It is no longer a requirement to scan each parcel manually, which greatly increases the time to process a delivery.
Cloud-based website portals are also providing a way for customers and retailers to communicate. Customers are often happy so long as they know that their parcel is making progress. A happy customer does not pick up the phone, and this reduces the time and resources required to manage customer expectations.
Overcoming the Logistical Nightmare
The solution to the logistical nightmare of delivering hundreds of thousands of products across a country as vast as India every day has been solved by innovative technological solutions.
Click and Collect
One of the most recent innovations is click and collect. Rather than delivering goods to individual homes, an online retailer can now deliver to a local depot. Instead of traditional sorting offices and depots, these are more local, often with a mile of a home. As they serve many thousands of homes, the time to deliver goods is reduced, while companies are still able to offer next-day delivery.
Many logistics companies are diversifying to provide full services to the industry, including selling their own innovative logistics systems. One such company in America is CSX. Clarence Gooden, the Executive Vice President and Chief Commercial Officer at CSX, says, "It's critically important that we be prepared to meet our customers' needs as they grow."
CSX provides logistics solutions to businesses across the United States and parts of Canada and is developing new ways to deliver goods by utilizing road, rail, river, and air while maintaining a low carbon footprint and ensuring fast and safe delivery of goods.
The future of logistics for online businesses continues to look promising. E-commerce is still in a growth phase, and every year, more sales are being completed via internet channels. The logistics industry is stronger than ever.