The term 'salvage yard' may conjure up images of totaled vehicles stacked high in long rows. While some salvage yards may look that way, you'd probably be surprised to find out that many are well-organized and have an array of cars that are fully intact. If you are thinking about buying a used car or you're interested in finding a part for an existing vehicle, you might benefit from a trip to your local salvage yard. Here are five reasons why you should consider planning a visit.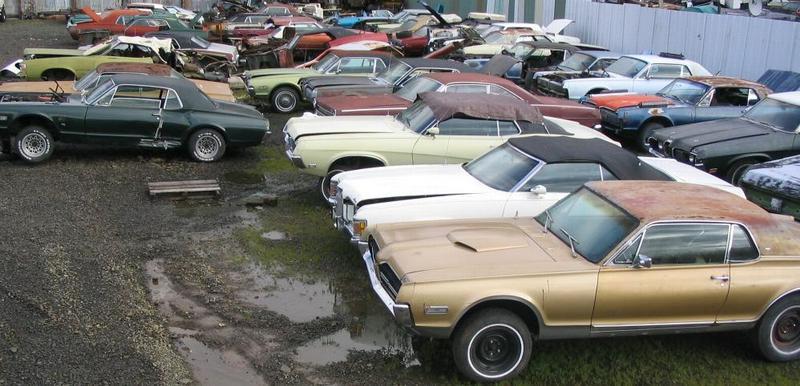 Cars are Cheap
Many salvage yards have cars for sale. In some cases, you can purchase a vehicle for a few hundred dollars. While it's important to note that many of the vehicles you find in salvage have been damaged in some way, that doesn't mean they cannot be fixed. If you're handy and you're in the market for a used car, do yourself a favor and check out the inventory at your local salvage lot. It could potentially save you thousands of dollars on purchasing a new car.
Parts are Readily Available
Whether you're interested in finding a part for your Ford Explorer or Hyundai Elantra, chances are you will be able to find either the exact part or something compatible at a salvage yard. Larger salvage yards can have hundreds of cars available on their lot, and parts are simply there for the taking.
Inventory is Easy to Search
Many people hesitate to visit salvage yards because they have the misconception that the vehicles are haphazardly arranged on the lot. This simply isn't true of many places. The best salvage yards have a comprehensive, easy to browse inventory of cars available. Visitors can reference the inventory list in order to find exactly what they need quickly. The experience is often relatively hassle-free, so you don't need to worry about allotting an entire weekend day to searching for the parts you need.
Parts Cost Less than Retail
If you are interested in saving money on car parts, a salvage yard is the perfect place to go. Most often, you can find the parts you need at a fraction of the cost of retail. They're certainly less expensive than purchasing new or shopping at a wholesale dealer. Consider searching your local salvage yard to save yourself some money on car repairs.
You can get Cash for your Old Car
Have you been driving the same car for over a decade? If you're interested in getting cash for your older model vehicle, you may want to think about talking to a manager at a nearby salvage yard. Salvage yards pay cash for cars that are unlikely to sell quickly due to age or damage. You could walk away with a few hundred dollars in your pocket for your old clunker.
Whether you are interested in purchasing a used car, finding parts, or selling your old vehicle, you can find exactly what you're looking for at your local salvage yard. Learn more about which businesses are available nearby. You may be pleasantly surprised by what you find!