Pest infestations are one of the most common issues that homeowners face. Whether you own a home or rent, one thing is for certain. Pests are a major headache. They can also cause major problems if the infestation in your home becomes serious. Insects and rodents can chew through wood and electrical wiring, resulting in significant damage and potentially costly repairs. If you are concerned about keeping your home safe from a pest infestation, here's what you need to know about protecting your property.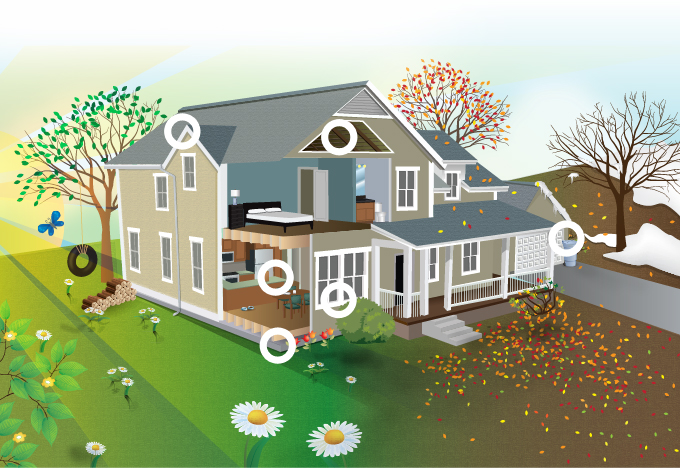 Be Proactive
One of the best ways to prevent a pest infestation is to be proactive about protecting your home. This means conducting regular inspections of your exterior walls and foundations, as well as checking in dark, quiet places like your basement and attic for signs of pests. Consider checking around your home at least twice a year for signs of active pests or potential problems. If you notice that there are some cracks forming in your home's foundation, it's a good idea to fill them in, as small gaps are like an open invitation for insects and rodents. Regular home inspections can help protect your property and spot the earliest signs of pest infestation.
Keep Things Clean
It goes without saying that some pests are attracted to crumbs and food that's left out on counters. While you may be doing a good job of cleaning up your countertops and sweeping your floors, crumbs could be lurking in unobvious places in your kitchen. When is the last time you moved your appliances? One of the most common hiding spots for pests is in the kitchen because there's often a food source that's readily available under your range and refrigerator. Crumbs can collect in unobvious places over time, even in the cleanest of homes. Part of being proactive about protecting your property from insects and rodents is taking the time to sweep and scrub in the darkest corners of your kitchen.
Don't Hesitate to Contact a Professional
If you suspect your home is experiencing a pest problem, don't hesitate to contact a professional. The chemicals and solutions you can purchase at your local home improvement stores to help eradicate pests are often ineffective and unsafe. A pest control company will be able to thoroughly inspect your home, identify the source of your insect or rodent problem, and effectively rectify the situation using a safe solution. While you may feel as though you can take care of the issue yourself, it's always better to hire a professional to handle it.
There are a number of ways that you can protect your home from an insect or rodent infestation. Being proactive about inspecting your property and keeping your kitchen clean and food stored away can help you keep your home safe. If you suspect you have a pest problem, contact a pest control company like Arizona's Best Choice to help rectify the issue. A visit from a professional exterminator will help ensure that your home is safe and pest-free for the long haul.