One key trend in hair care that has emerged over the past decade is looking at what nature can provide. It's goodbye to long-named mysterious chemicals and hello to the gifts of Mother Earth. Of the many natural ingredients on the market today, one of the most exciting ingredients for hair is pomegranate seed oil. Tipped to be the next big thing in both hair and skin care, can pomegranate seed oil take over from the likes of argan oil and cocoa butter? Read on to find out why hair specialists are getting passionate about pomegranate.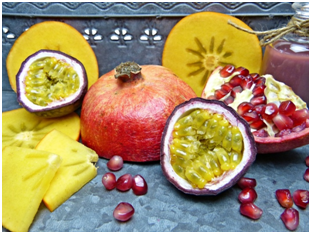 What is pomegranate seed oil?
Pomegranate seed oil is a fatty acid that is derived from the hard bit of a pomegranate seed. It contains more antioxidants than many other fats and oils. The oil is extracted and then added to shampoo, conditioner and treatments.
Nourishing

The fat levels of this seed oil makes it the perfect solution for adding moisture to dry hair. It can therefore help control frizz, seam dry ends and give you a lush finish. The oil also hydrates by stimulating blood flow to the hair follicles.
Heat and UV protection

Because of the way pomegranate seed oil provides a coating over each individual strand, from the follicle to the tip, it means it also acts as a protectant against heat treatments such as straighteners and hair driers. In the same way, it protects the hair from UVB and UVA rays.
Alleviates scalp conditions

The oil is naturally anti-inflammatory, which means it can help alleviate the symptoms of dry, flaky or red scalp that may come about as a result of eczema or psoriasis.
Other oils and butters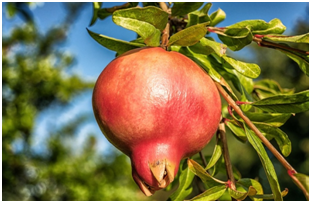 Although pomegranate seed oil is tipped to be the next big thing, it actually won't be alone when it comes to newly discovered oils and butters for the hair. Leading products, such as the KLORANE shampoo with mango butter from http://www.lifeandlooks.com/klorane-with-mango-butter.html, will be making as big a show on our bathroom shelves as pomegranate seed oil.
Given its amazing properties, it is likely that pomegranate seed oil is one of the next big things, but expect to see it alongside the likes of avocado oil, mango butter and seaweed – all super foods when it comes to your hair.