Traveling should not be just for fun because our health is the most important thing we have in the whole world. Of course, relaxing and reducing stress are both great things you can do for your health, but you should not forget about your body either. Most of us have extremely busy schedules, eat disorganized, and we never have sufficient time for physical exercising. Luckily, there is a way to travel for pleasure, discover one of the most amazing destinations in the world, and take care of your body and health. How to do this? You should head down to Thailand and try out the Muay Thai training that takes place there.
Why Thailand? And why Muay Thai? Muay Thai is not only seen in Thailand, as it is a type of combat sport that spread throughout the world, becoming rather popular. Still, Thailand is its homeland, here being the best place to be if you want authentic Muay Thai training, for improving the body's appearance and for losing weight. Not to mention that besides this sport, Thailand offers a large variety of other amazing things for you to enjoy during your travel experience here. You can spend a day at the beach, relaxing and enjoying body treatments in one of the available spa centers, walk around and discover the local breathtaking scenery and taste of one of the most appreciated cuisines in the world. So there is more than just one reason to visit Thailand.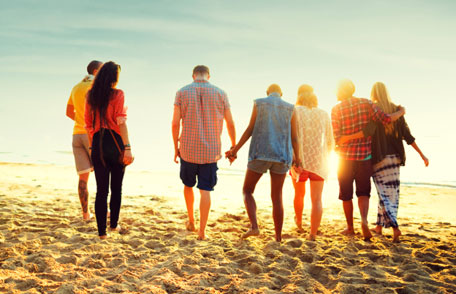 In case you are looking for a way to enjoy fitness and follow some weight loss methods, you can easily take care of this and your health in Thailand. With the help of Muay Thai, you will get in an incredible shape, from a physical point of view. When practicing Muay Thai, your body will not only burn a significant number of calories but will also tone the muscles. The result is a much better-looking body. This happens because, during a Muay Thai training, every part of the body is worked out. It is a very complex sport, which focuses on developing a harmonious body, working on physical strength, fitness, and stamina. You can read at Active Holiday Brings More Than Just Good Health.  So take advantage of your spear time during a vacation, to take advantage of professional Muay Thai coaches that can be found in Thailand. How to do this? Just make the adequate booking for a plane ticket and accommodation in Thailand for your coming vacation. Muay Thai training are available here throughout the year, so you will find them regardless when you choose to come here.
Thailand has a warm climate all round the year, snow and ice are not being present here at all. The worst thing that can happen here are massive rains, throughout the monsoon season, but even then, the weather is rather warm and humid. So even if you plan to come here during the winter season, you will enjoy the extremely pleasant weather. In November and December, the dry season starts, with increasing temperatures in January. Thus, you can enjoy traveling for your health whenever you feel like it.