Now a days certification has become a very important pre-requisite for a candidate to get recruited in a company. Many companies provide certification programs for their employees to keep them technologically updated. ACLS certification course provides ample opportunities of hands-on work experience. Due to which skills and proficiency of a candidate in dealing with emergency situation enhances significantly.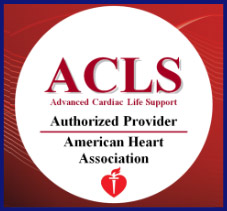 Why ACLS Certification important for health care professionals?
ACLS certification course is an offline video based program which is driven by an experienced instructor. Medical professionals such as nurses who work in urgent and critical care units are required to undergo this course.
These nurses work with patients suffering from heart related chronic issues on a daily basis so are required to be certified and possess a solid understanding of ACLS protocol to take effective and better care of the patients.
Importance of ACLS Certification
ACLS certification addresses various chronic conditions such as sudden cardiac arrest, chronic coronary syndromes, identification of stroke, and its treatment. This training program focuses on low interruption of cardiopulmonary resuscitation and the use of integrated automated defibrillators.
This certification shows that a candidate has been successfully trained to the standards approved by an American Heart Association and qualified to perform ACLS. This course teaches students:
Understands the concept and working of basic life support
Precisely recognize and manage respiratory and cardiac arrest issues
Empowers candidate to effectively lead and support a resuscitation team
Provides skills to perform in an airway management
What can you expect from a ACLS certified medical professional?
Candidate should successfully manage chronic health conditions and emergency situations such as strokes and coronary syndromes
Lead as well as assist a resuscitation team
Manage a heart patient's airway smoothly and efficiently
Able to detect and manage cardiac issues and respiratory arrest on an instant basis
Should possess solid understanding and working of ACLS pharmacology
How to qualify for ACLS Certification?
San Diego offers quality ACSL certification programs for registered nurses, doctors, and paramedics. ACSLED San Diego is a premier institute that conducts regular certification programs for healthcare professionals to equip them with necessary skills and knowledge to assist patients during emergencies such as cardiac arrest, stroke etc.
Those who desire to get this certification, must undergo classroom or online based training that involves understanding the concepts of advanced life support skills followed by extensive practical training with numerous real time case scenarios, testing and assessment of competency.
Advantages of ACLS Certification
In those times when a patient is going through a medical emergency, ACLS course offers critical tools for healthcare as well as medical professionals to enhance the possibilities of saving a patient's life. This effectively designed course teaches students the ways to increase survival rate and putting efforts to promote better functioning of their neurological function during urgent cardiovascular events like stroke and heart attack.
So for those aspirants, who are making a fulfilling career in looking after patients in emergency and critical conditions, this course is inevitable. Its effective learning methods, lucid way of content delivery, easy assessment, and affordable costs makes this course simple and convenient.