Many business owners find when they review their bottom line that it is necessary for them to increase sales and cut costs. Without these necessary actions, it is quite possible for them to experience immense financial losses that could doom their businesses in the long run. They should do whenever they can to salvage their failing businesses and choices may not look easy on paper.
Without cutting costs and improving sales performance, they may need to do multiple drastic actions such as closing a number of branches and even stop hiring some employees. These decisions can be prevented by performing a number of necessary steps that can ensure higher profitability. In fact, many struggling businesses were able to achieve better profitability and hiring more employees, as well as opening new store branches.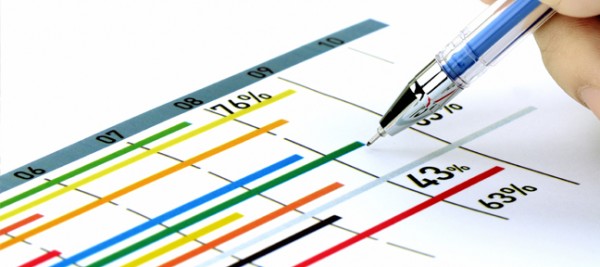 Trying to sell more products can be quite challenging especially during economic recession when people have less money in their pockets. People are not ready to buy more products if they earn less and the timing is not right. There are a number ways to improve sales, but many business owners choose sell more lower-priced items, instead of selling just a few expensive items.
Regardless of steps we want to take, it is necessary to remember that our true goal is to gain more profit. It is quite possible that we are able to boost sales, but this achievement doesn't have positive effects on profitability because our products have very small profit margin.
In this situation, we could try to remove any underperforming products from our shelves and choose to sell only good products that consumers prefer. Products that don't sell well could have competitors that offer more features at much lower prices. Selling these products requires more effort and it can be difficult when we have allocated all of our resources.
In this case, we may not have sufficient capability to allocate more investments in sales department. It is quite possible that we only waste time trying to sell products that consumers don't want to buy.
Another option is to cut costs. Unfortunately, eliminating bonuses and cutting commissions can be real morale-busters. With lack of motivators, it is possible for sales reps to perform poorly and this could cause our businesses to spiral downward. As a result, sales could be further reduced and it is much harder for us to gain profit. One good way to cut costs is by using modern technology such as video conferences and online meetings as platforms to connect with clients and co-workers in distant branches.
This allows business to reduce fuel costs and expenses associated with airline tickets. Also, sales departments can still become an effective time by doing more work through the phone, instead of direct visits.
In general, businesses should look for opportunities to sell big-ticket items, because they represent higher profit margins. Apple is a good example of companies that sell only premium products. Higher prices could indicate premium quality that attracts wealthier consumers.
The Author is an expert in professional seo services. And can be reached via his website for any business seo related information and questions.