It is better to be safe than sorry – remember this saying especially when you are moving your home. It is alright that you have hired one of the best Washington DC moving Company that guarantees safe and secure transportation of your belongings but there is always a possibility of something going wrong and you lose some of your items in transit. It could a theft or accident, you never know. And when such unforeseen things happen, you try to recollect what has been lost. You must be lamenting about not having a list of items that had been packed and handed over to the mover. This holds good even when you are using the self storage method and do the packing on your own.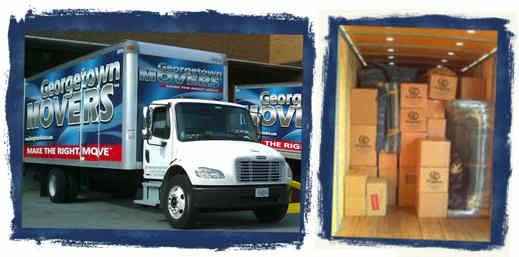 Why you need a List of Items?
Admitting that every process and method has its own limitation and there cannot be anything completely foolproof, it is advisable that you stay prepared for any disaster that may happen during the process of moving that can harm your goods. It is true that the moving companies take utmost care to ensure that they can do clean job but it is better not to leave anything to chance. Having recovery of lost or damaged items in your mind, prepare a list of all items that have been packed so that in case disaster strikes, you can make a meaningful claim with the insurance company that is easy to substantiate.
Organized Packing
In order to have a good list you need to have the packing organized, because the list will be based on what and how you have packed. Plan in advance how you want to organize the packing.  Avoid mixing items across rooms and categories as it will make it difficult to retrieve. There are two methods of grouping the items. One way is to group similar items and another way is to group items by the room where they belong. Both can work well. Seeking the advice of a specialized and experienced Washington DC moving Company can help you take the best call.
Labeling
Once you know what have gone into each box, make a list of the items and label the box by the type of item that constitutes the major group – like it could be kitchen utensils, so that it becomes easy to find the items when unpacking.  When categorization becomes difficult, try to identify the items by the room where it belongs. If you have books, music CDs, decorative items and assorted stationeries in one box you can label it as living room to give it a meaningful identity and recall the items packed.
Recording All Items
After the packing is complete make an itemized list of all items. Preparing a list is not enough. It has to be prepared in a manner that makes it easy to track items and identify them. The packing list, as you may call it can be pasted on the box and a copy can be shared with the movers.
Having the inventory of all items will give you considerable confidence of salvaging the cost of any item that might be damaged or lost in transit by lodging a claim with the insurance company. A reputed Washington DC moving Company makes relocation easy for you.