In my last blog, I laid out a case for why it is discriminating for an organization today to have a well thoroughly considered and noteworthy versatile method. That case is strengthened practically consistently with an environment of non-stop instability, vulnerability, multifaceted nature and equivocalness – what the military organizers have termed as a VUCA world.
Portable has upset and in a far-reaching way adjusted various plans of action in last 5-6 years and we haven't even touched the most superficial layer on how troublesome IOT (Internet of Things) and wearables are liable to be. Have I persuaded you enough.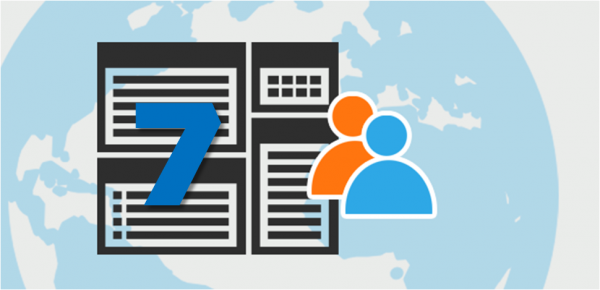 There are 7 vital components that element into the making of an effective Enterprise Mobile Strategy. Here I give a diagram to each of the components and in progressive websites over next few weeks; I will dig into subtle elements for each of the components.
Concentrate on the business drivers that give a convincing motivation to the business to influence Mobility. They could be as changed as enhanced client maintenance, expanded representative benefit to a totally new line of business that was not in any case conceivable some time recently. Don't begin a Mobile activity in light of the fact that its an "in" thing to do
A fruitful Mobile system would require for organizations to cut over a percentage of the customary departmental storehouses and contemplate business procedures influenced. Does the corporate society take into account some level of advancement and danger taking?
Portable engineering guide changes quickly so it can never be composed in stone in a 3 year procedure record yet its vital to make a pattern and give structural rules inside which distinctive gatherings can enhance
The most effective method to handle influence and security around BYOD, BYOA (Bring your App), WYOD (Wear your own particular Device) while not putting excessively prohibitive of arrangements that bring about worker disappointment and lessened gainfulness, is a critical offset
Portable is only one piece of the Soclodomo engineering development quartet that is changing life and business as we have known for last numerous decades. No Mobile technique might be finished without genuine attention for other three sections
At times it feels like its an "information" world and we are simply living in it. BI is no more pretty much reporting yet giving the right data to the right client at the opportune time in the right connection to prompt right choices and activities – and Mobile gimmicks conspicuously in that goal
We have all become aware of Fitbit and Google Glass – and most presumably released them as prevailing fashions that don't make a difference much for their organizations – well reign in your spending on the grounds that we are going to dispatch into an intriguing time of IOT (Internet of Things) and Wearables. Also in the event that you don't get ready for it – chances are you are going to be abandoned
So have you been influenced by a YUCA occasion as of late? Furthermore did the quickly moving innovation scene have impact in it? How are you ready to react and adjust and what part fruitful Mobile activities can and will play in that reaction. I would love to hear your thoughts.