Anthony Ifediba is a highly experienced lawyer who has more than fourteen years of experience in this particular field. He graduated with a B.Sc. Degree in Political Science from Nnamdi Azikiwe University, in Anambra State Nigeria. After this, from Appalachian School of Law in Grundy, Virginia he obtained law degree with honors. In Washington, DC and Alabama he is licensed but then he works on cases both all over the country and all over the world. He is the founder and the managing partner of the Alabama-based Ifediba Law Group LLC. His specializations include:
Mortgage Backed Securities
Wrongful Death
Products Liability
Master Securities Forwards Transaction Agreements
Toxic Torts Litigation
Forensic Auditing and Accounting services
Antitrust cases
Airplane Accidents Litigation
Environmental Law Litigation
Defective drugs
He prepares all cases for hearings and is famous for his skills in court, if a client wants to avoid the hassle, or publicity of a legal matter, he uses his excellent negotiation skills to work toward an out-of-court settlement. Anthony Ifediba is a highly esteemed name in this industry which is because of his passion, dedication and commitment towards the clients. He in fact do not believe in making money instead he tries to understand the challenges and the issues faced by the common people and fights cases on behalf of the clients in order to receive justice. Ifediba and his group at Ifediba Law Group LLC realize the trauma and pressure that are involved in a legal suit. This is why he ensures that his team of expert personnel should provide them with the right guidance and lead them on the right track by providing the right assistance and counseling.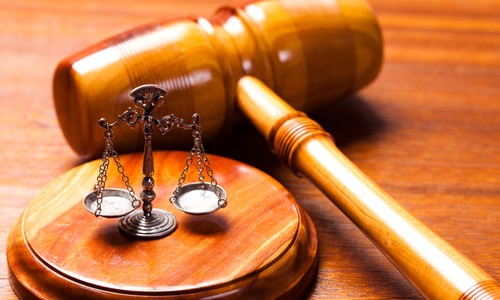 Since legal proceedings in the United States is quite complex; therefore, it always better to hire a professional yet an experienced lawyer who can handle all types of challenges. Anthony has large number of successful client base who are very much satisfied with the services that he has offered and they even recommend his name to their friends and relative who are in real need of someone who is highly valuable. Anthony Ifediba administers the work performed by his expert specialists in order to ensure that justice is provided to the clients who look for their help. He is a patient listener and in fact advices the lawyers to be good listeners in order to excel in this field.
Unlike the other lawyers in the field, he never rushes through the discussions instead he takes time to build a flawless setting so that the clients feel comfortable and can disclose all the details that can help in the case. He encourages people to take appointments in advance so that each can be given sufficient attention. He has an inspiring approach and takes an intense interest in satisfying the necessities of the clients.
Thus, it can be concluded by stating that a highly experienced attorney like Mr. Ifediba should be hired in order to get the maximum benefits.