Deer hunting has taken the entire USA by storm. There are hunting seasons for various animals specifically and this depends on the specific animal's breeding season and more. There are animals like the bears, the hunting of which is quite impossible during winter. Then there are certain varieties of deer like the whitetail deer, which also is available during specific season across the US. So make sure that you know everything about these deer before you venture out on your hunting expedition to bring home a "trophy." You must note that not every expedition is going to be rewarding. You might need guidance on the exact clothing and hunting gear that you must have to go hunting.
Andy Wulf is an expert on hunting and he has plenty of experience of hunting responsibly along with having a responsible association with Whitetail Ridge Outfitters. The company harvests deer just so that year after year, hunters can come and hunt without causing any damage or loss to the number of deer in the environment. In Missouri, the organization has sprawling woods where these deer live in their natural habitats. They eat and roam around in the wild and so a hunter might get to see them and hunt at leisure in these parts. However, these deer are very agile and in case they get your scent even from far off, they become alert. Hence, the hunters must be careful before venturing out in the woods in search of their trophy.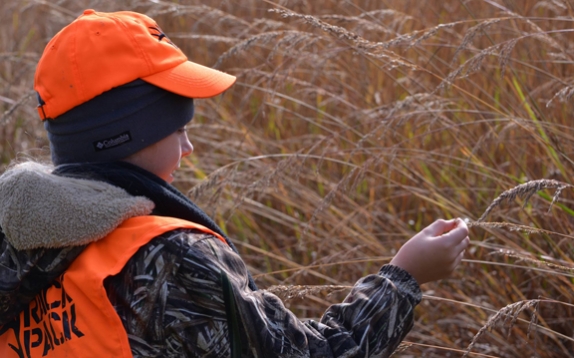 Right Guidance and Responsible Hunting:
Andy Wulf and the other hunters in the organization Whitetail Ridge Outfitters would see to it that whether you are coming to hunt as individual or whether you are coming as a group, you do not feel lost. You shall get to see the best of the deer in the wild. You shall also get accommodation and good local delicacies to ensure that you enjoy your stay while also learning and looking deep at the scenario of the deer population and the best practices that people follow in these parts while hunting.
There are various predatory animals on the prowl here and this makes not just the deer wary but even the hunters. So carrying enough of ammunition and protection for yourself is also necessary.
Apart from that, spotting, tracking and hunting deer requires a lot of training and this is why you shall even hire the services of guides who shall take you through the dense forested regions in pursuit of the deer.
When it comes to responsible hunting, the hunters must note that only by caring for animals can one proceed with hunting. If your aim is just to take the life of a deer, then you should probably reconsider. In a bid to restore equilibrium and bring balance to the environment, Andy Wulf and Whitetail Ridge Outfitters make sure that each hunter learns about the environment's condition and do their best to follow hunting ethically. This is vital to be one with nature now and in the future too.