Bangalore is one of the major metropolitans in the country. The IT sector has flourished in this city and thus it experiences an inflow of young professionals in search of jobs every month. The general work schedule leaves them free after the evening. After a tiring day of work or in the weekends, going to the movies seems to be one of the most popular past time. So here are a few movies in Bangalore that are in town and show signs of promise which one can catch after office gets over or even in the weekends.
Movie Name: Traffic
Language: Hindi
Plot: This film has been inspired from a true series of events that took place in the city of Chennai. The story focuses on a traffic signal where a number of characters from various walks of life, come and pass at one point of time across the day. Some stray but strange incidents happen with each of these characters which tie them together and how all these character's lives meet, on one single day Sounds intriguing, right?
Directed by: Rajesh Pillai
Cast: Manoj Bajpayee, Jimmy Shergill, Divya Dutta, Prosenjit Chatterjee, Parambrata Chatterjee and others.
Show Timings:
Cinepolis: Cunningham Road at 07:40 PM
Q Cinemas: Whitefield at 07:45 PM and 02:45 PM
Gopalan Miniplex: Signature Mall at 03:10 PM
INOX: Forum Value Mall at 07:10 PM and 09:20 AM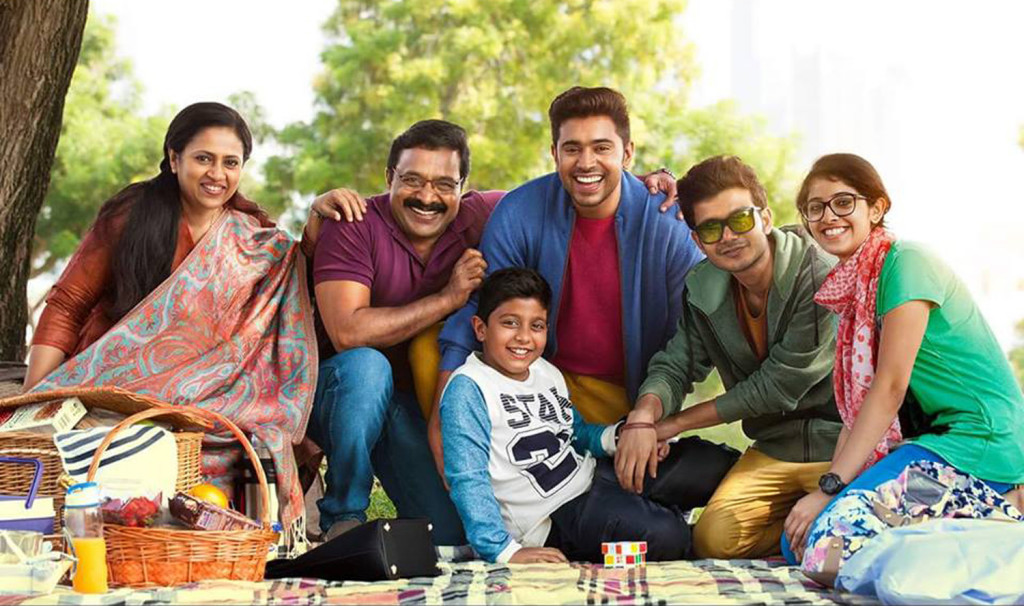 Movie Name: Jacobinte Swargarajyam
Language: Malayalam
Plot: One thing that never fails to entertain is family drama films. Families are considered to be the smallest but most basic unit of a social life and hence it represents all issues that we are grappling with in this contemporary setting. This film is set in Dubai and traces the ups and downs and the problems that the family goes through in trying to come to an understanding with each other.
Directed by: Vineeth Sreenivasan
Cast: Nivin Pauly, Renji Panicker, Sreenath Bhasi, T. G. Ravi, Dinesh Prabhakar, Ashwin Kumar and others.
Show Timings:
Innovative Multiplex: Marathahalli at 10:30 AM
PVR: Forum Mall, Koramangala at 10:10 AM
Gopalan Grand Mall at 10:00 PM and 09:45 PM
PVR: Market City at 10:45 AM
Movie Name: Supreme
Language: Telugu
Plot: If you are in the mind for a light and humorous film which is essentially commercial in production. It has the perfect recipe of being a mass entertainer and hence you might want to catch a few stars in some action. This mainly traces the life and incidents of a taxi driver and is revolves around the common theme of love and the challenges of life.
Directed by: Anil Ravipudi
Cast: Sai Dharam Tej, Ravi Kishan, Rashi Khanna, Jaya Prakash Reddy, Kabir Duhan Singh, Sai Kumar, Srinivasa Reddy, Rajendra Prasad, Murali and others.
Show Timings:
PVR: VR Bengaluru (Gold) at 10:00 PM
Gopalan Miniplex at 10:00 PM and 12:30 PM
INOX: Forum Value Mall at 09:45 AM and 03:55 PM
Cinepolis: ETA Mall at 07:00 PM and 10:40 AM
Great timings and good shows! Now your weekend plans with the movies is fixed!