If you are in the market for a used land rover in Toronto, you can find an enormous selection of vehicles at incredible price ranges. Although the prices may lure you beyond imagination, buying a Land Rover, especially a used one should not be an impulsive one. Land Rovers while being sturdy all terrain machines are quite complicated and expensive vehicles. The parts are expensive and can cause a big dent in your pocket, if you do not choose the right used land rover and from a reputed Land Rover dealer. Here are some tips to help you with your research, so you can purchase a high performing vehicle at a good deal.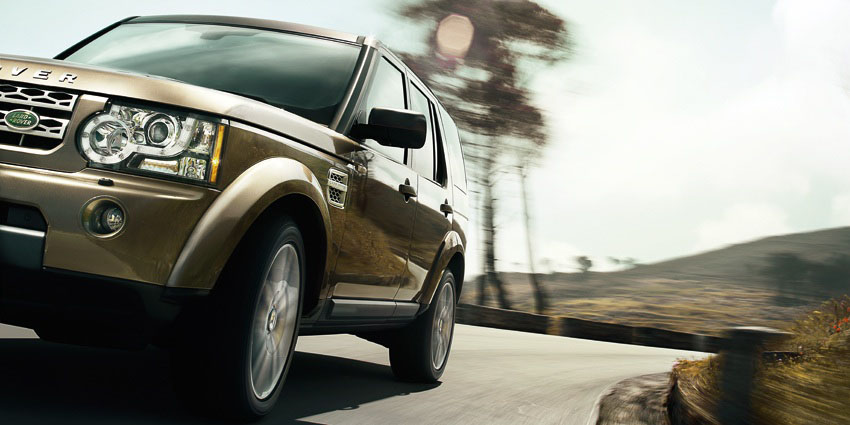 Budget Control
As Land Rovers are one of the premium brands, you can expect the price to be on the higher end even for a used vehicle; however buying a used vehicle at buddslandrover.com, a reputed Land Rover dealer will help you save considerable money on the purchase. You can be assured of good offers on the monthly payments, interest rates, and down payments provided. The budget should not only consider the vehicle cost but also the expenses involved in maintaining the vehicle such as fuel and repair costs. The insurance rates should also be compared before finalizing the purchase.
Transmission
Manual transmission is less expensive, when compared to the semi or fully automatic vehicles. If you are comfortable using the manual gearshift, going for the manual transmission will cut down initial costs and other expenses in the long run.
Fuel Type
While both diesel and petrol vehicles have similar engine function, diesel engines give more performance and power for longer span. If you want an eco-friendly vehicle, diesel engines are best as they reduce the carbon emissions and produce less noise too.
Model Considerations
Present generation: For tech savvy buyers, looking for the yearly changes made in the present generation Land Rovers would help considerably. For instance, the navigation was CD supported for the models made before 2005. And for convenience features such as camera for rear backup and adaptive front headlights, models from 2006 are good options. The 2007 model had better airbags, electronic brake for parking, off road customizable settings, better stability control, terrain response, and adaptive suspension.
Second-generation Range Rovers offer the best luxury features of the Land Rovers in the market. Opulent interiors and high-level comfort for passengers in the front and the rear are high points to note in this generation. When you opt for a good Land Rover dealer, you can be assured of selecting a used vehicle that suits your needs best.
First generation Range Rovers are chosen by buyers who want a dedicated off-road vehicle. In spite of being expensive on repairs, this generation of Range Rovers have good specs with ample legroom.
Miles Clocked
While buying a used vehicle from a Land Rover dealer, it is important to look for a car that has clocked low miles and has a clear history. The history report will help know about the condition, damage to the vehicle, if any, and accidents that have occurred. This way you will be less likely to spend on expensive repairs and replacements.
When you approach a genuine Land Rover dealer, you can be assured of buying a used vehicle that gives more value for your money than when you invest in a brand new vehicle.
References
http://www.autotrader.com/car-shopping/buying- a-used- range-rover- everything-you- need-to-know-239295
http://www.edmunds.com/land-rover/range- rover/used/
http://www.ebay.com/gds/5-Tips- to-Help- You-Choose- the-Right- Land-Rover- for-Your- Needs-/10000000177989333/g.html
http://foleysv.com/land-rover- sales/a-buyers- guide-to- a-used- land-rover
Top Jaguar Models of all time​ – Luxury cars are the proof of how far one's imagination can reach and as the years go by, car enthusiasts are given new marvels to cherish and behold.
Why men love cars?​ – Ever thought why men love cars a lot? A man spends a lot of his time in his car everyday and this is why he wants his car should reflect who he is.