Early today, The Nation distributed a released recording of Senate Minority Leader Mitch Mcconnell's comments at a mystery gathering of significant traditionalist givers set up together by the Koch siblings.
While the first responses to the recording may highlight what this implies for Mcconnell's Senate race against Alison Lundergan Grimes, the story conveys deeper suggestions also. At its center, this is an anecdote concerning why we have to change the way we fund races.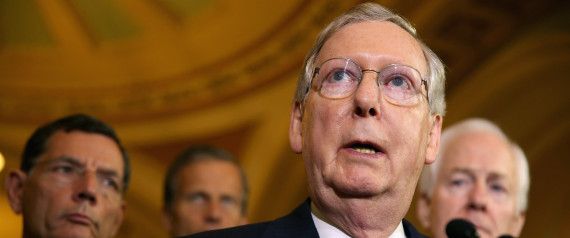 In the sound recording, Sen. Mcconnell says everything that the Koch siblings need to listen. At the start of his comments, he spouts to the siblings: "I don't know where we'd be without you."
He rails against Senate votes on raising the lowest pay permitted by law, expanding unemployment profits, and handling understudy obligation. It's no fortuitous event that he has gotten piles of money from rich extraordinary premiums that contradict activity on those issues. (Reporting today from The Huffington Post demonstrates that at the same Koch retreat, Rep.
Tom Cotton of Arkansas and state Sen. Joni Ernst of Iowa – both Republican chosen people for U.s. Senate – "straightforwardly credited givers present…for driving them forward.")
This is progressively what our political framework looks like. The individuals who can bankroll hopefuls can help set the political motivation – regardless of the possibility that that plan looks in no way like what the dominant part of Americans need it to look like.
Research has demonstrated that the rich have in a general sense diverse political needs than those of regular Americans, however when the inclination of customary Americans clash with those of uber-rich person contributors like the Koch siblings, its the rich whose inclination convey the day.
What's more nobody is a more vocal supporter of our broken fight account framework than Mitch Mcconnell himself.
In the mystery tapes, Sen. Mcconnell says that the Citizens United choice (which made ready for boundless corporate political using) essentially "level[ed] the playing field for corporate discourse," actually calling the proposed established revision to upset choices like Citizens United "a demonstration of genuine radicalism" from individuals who need to "utilize the force of the administration to calm the voices of their commentators."
Anyhow Americans realize that its not elite rich people or organizations who need the playing field to be leveled. Their needs are delivering boisterous and clear in our popular government, because of lawmakers like Sen. Mcconnell who are battling to guarantee that those with the most to use can keep on purchasing our races.
It's normal Americans, who progressively can't be heard over the thunder of huge cash, whose voices need to be secured. Also that "radical" push for a protected alteration, which will be voted on in the Senate on September 8, is really backed by about three in four voters.
Perhaps if Mitch Mcconnell weren't so caught up with pandering to uber-rich person givers, he'd have the capacity to see the colossal grassroots call to change our cash in legislative issues framework, with 16 states and more than 550 urban areas and towns effectively on record in backing of a revision. On the other hand, with genuine cash in legislative issues change, perhaps our congresspersons wouldn't have to pander to tycoons whatsoever.27