If you are planning to renovate your bathroom, then you should be prepared with the right budget in hand. Going out of budget can go heavy on your finances and may require you to spend a lot of extra money. To plan your remodeling budget, here is a detailed cost analysis of bathroom remodeling, which will surely help you.
The cost below will depend on variety of factors and can be different for different locations, but will present you a good idea about your budget.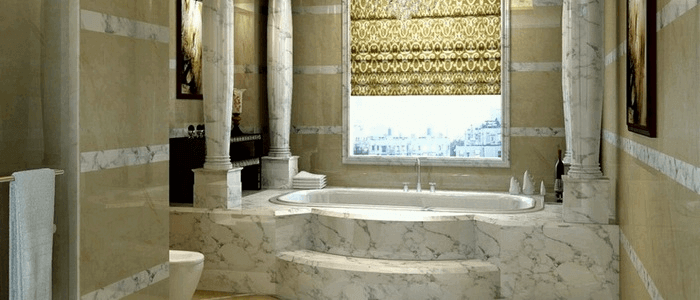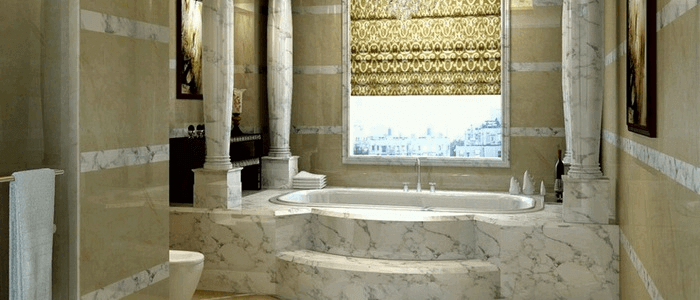 Average Bathroom remodel cost:  Remodeling costs can be divided into three groups of Basic ($3000 – $12000), mid to upper range ($10,000 to $35,000) and deluxe range ($35,000 to $100,000). For an average person, the cost can be around $9,200. Let's take a look at all the factors that make up these costs.
Bathtub: $450 – $8200
Cabinets: $1250 – $13500
Countertops: $800 – $7000
Flooring: $5500 – $7500
Lighting Fixtures: $100 – $4200
Showers: $500 – $10500
Sink: $200 – $6600
Toilet: $130 – $800
The lower costs represent the average cost of equipment for the Basic Range and the upper limit the average cost for the Deluxe Range. It totally depends upon an individual and the items he would like to buy, and which to skip. Some of the costs can be controlled by not purchasing a new product.
For example, instead of buying new tiles, you can renovate your old floor to save your costs. You should also keep the overall budget around 20 percent higher from your estimate. There are many overhead costs, which are difficult to predict and may go heavy on your pocket at a later stage.
If you fall into the basic budget range, then here are some things which you should consider:
Try to renovate as much as you can, and only replace the equipment that are essential.
Try DIY, save as much as you can by doing the jobs which you can do.
Limited use of tiles, wise choice of material for your floor and counter tops will help you keep your budget down.
If you fall into the medium budget category, then your plan should be framed around the following points:
Labor, Location, Equipment and the Floor costs will surely impact your budget.
Better products like flushing toilet, better choice of material for flooring, good bath tub and high grade counter top, cabinet and custom design lighting can be afforded within this range.
You want to keep the exclusive products at bay.
If you are the one who thinks that bathroom should also be a reflection of luxury and royalty, then these points will help you maintain top standards:
You might want to make it as big as you can. Therefore, take in adjacent room for floor space.
You should select the best luxury ware items that are available in the market.
Remodeling or renovating a bathroom is a process that needs both time and money. You surely want to spend it wisely. Hiring a good partner who is well trained to do the job and is pocket friendly would be the best thing to do. If you are looking for bathroom designer San Diego, or any other quality services related to bathroom remodeling, then we are just a call away.