Most of the people invest their money in different businesses taking a loan from the creditors. Lack of research in doing business may lead to less return over the investment. In such cases, people are not able to pay off their debt. Investment in business alone is not the only factor in making people go bankrupted.
Apart from investment in starting a business; medical expenses, a loss job, uncontrolled and unexpected spending etc, are also some of the factors responsible for people going bankrupt.
Since there is a rise in a number of people, who are not able to pay their debts, bankruptcy is the only option for them. It is always suggested to take help from professionals in evaluating your options. If you are searching for the best law firm, San Diego bankruptcy law firms can be one of your choices that can help you settle your case smoothly.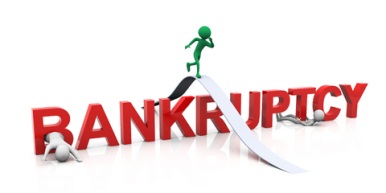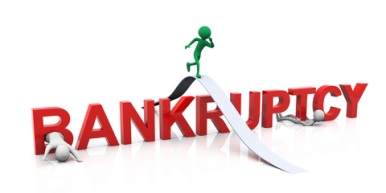 Here are few reasons why you need to file bankruptcy
Release of certain debts
Put your creditor on notice
Creditors  are not allowed to force you pay off your debts
Here are few reasons why you should not file bankruptcy
Loss of some non-exempt property
low score on your credit report
Cannot release the debt of mortgages, taxes, child support, student loans etc.
Affects your image
You should always be careful to file for bankruptcy because credit image may affect your future financial deals.  There are different kinds of bankruptcy for individuals.
A chapter 7 bankruptcy is the best option when you have a lot of unsecured debts because it helps to clear up all your non-exempt assets.
A chapter 13 bankruptcy is the best option if you have a reliable income source to pay your debt back but need time to catch up the outstanding debts.
Most of the people are unknown and unknowledgeable about the significance of bankruptcy and its procedures. They have developed some false myths regarding bankruptcy.
Here are some of the false bankruptcy myths
Declare by saying it in public
Until and unless your legal paperwork, financial disclosures, credit counseling is not completed, you cannot declare yourself bankrupted in public.
File only once
It is a myth that you can file bankruptcy only once. You can file for the bankruptcy with the discharge of chapter 7 and chapter 13 after 8 years and 2 years respectively.
Hurts your spouse
If you file for a bankruptcy, it doesn't hurt your spouse. However, if the debt property involves both of your names, you should apply together. If you file it alone, the creditor may demand the debt from your spouse.
Imprisonment for owing money
You fear that your creditor will drag you to the court or send you to the jail. Remember creditors cannot put you in jail until and unless you are not involved in criminal activities like fraud, hiding property or not paying your income tax.
Expensive
Most of the people believe that it cost a lot to file for a bankruptcy. It is definitely a false myth. Filing for a bankruptcy is not that expensive. The fees for filing and hiring of attorney depend on your case.
Filing for a bankruptcy is not always the only option and you need to evaluate your case before doing it. You need to take advice from the professionals, before moving ahead. They will definitely help solve your debt problems.