The online retail world has opened up a whole world of choices for car-owners to consider when it comes to lowering kits. Say you're looking for a GM Silverado lowering kit– in that case, consider how low you can allow yourself to go (speed bumps, bad roads, muddy paths), and then look for matching kits from providers like Accessory Partners, LLC.
Lowering Kits of Every Type and Flavor
Some cars benefit hugely from lowering kits –a lowered car means a lower center of gravity, as well as more beneficial aerodynamics to reduce drag and possibly gain that millisecond upper hand over the guy next to you, as Cars Direct points out. Technique and psychology goes a long way on the road, but having the best tools and legal tricks up your sleeve is part of a racer's nature.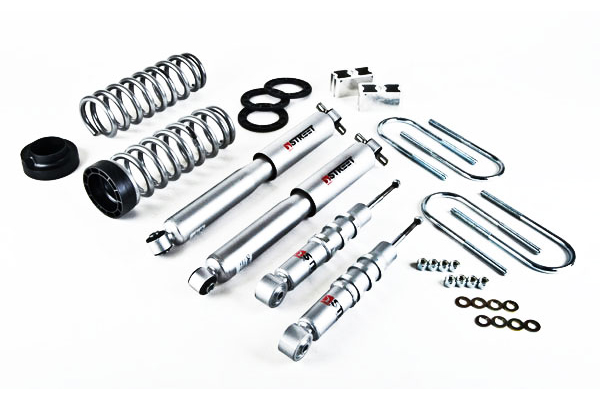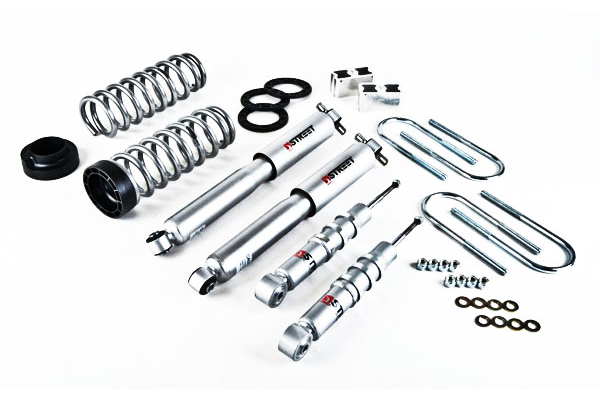 But that means having the best options at hand, as well. In that case, what options should you go for? Do you need a whole kit, or just the parts to work with? We've made a little list of the five best lowering kit and suspension brands, in no particular order, so you can get a better idea of what's considered the best of the best.
1. Belltech
Started in the 80s, specifically marketing Chevrolet truck lowering kits, Belltech got ahead of the competition by offering a lowering solution that avoided damaging the existing springs. Belltech focuses on lowering kits for sports trucks, and offers some of the best options for sport truck enthusiasts.
2. McGaughys
The McGaughys brand is a successful example of how far quality and customer service can go in a short amount of time.
With patents to some of the most modern lowering kits and spindle designs, McGaughy's claimed the Most Innovative Product Of The Year award from General Motors in 2003, and has never looked back since. They specialize in truck lowering kits, with budget, economy and deluxe selections for motorists with any sort of fancy.
3. Bilstein
Bilstein is an older automotive business, with roots in 19th century Germany, and nearly a century worth of experience in the car world since 1927. Their biggest modern contribution is the high quality gas-pressured shock absorber, which are part of their lowering kit packages. These are great for off-road vehicles who want to maintain a stylish stance without sacrificing too much of the stopping power of a longer, stronger spring.
4. Eibach
For those with motor oil and racing in their hearts, Eibach is a brand specifically geared towards amateur, hobbyist and professional racers. They offer high-endurance suspension springs featured in NASCAR and Formula 1 automobiles – at an appropriate price. They also sell coilovers – which, as Aptuned points out, have their own list of pros and cons on the track.
5. H&R
Begun in Germany, H&Rs specialty in the suspension world is in the springs – with enough selection to build a balance between a lowered stance and spring performance. All of their products are exported from Germany to locations around the world, and are used mostly in automobile racing.
There you have it – depending on what your tastes and preferences are, these are the top five brands for lowering and fortifying your car's underside.