Christmas is a time to enjoy with your family and friends. A lot of expenditure takes place at this time and this topped with Christmas decorations is a tough job for those who are budget conscious. If you are imaginative and creative, you can make your home look beautiful without spending much on decorations. One thing to remember is never to throw away the old decorations. You can always reuse them by altering them and making them look new.
Some of the things that you find around your home can be of use. If you prefer real Christmas tree instead of artificial tree, you can collect branches of the real tree and set them up. Let them stay as they are or paint them with gold or silver spray paint. If you have old cans lying around your home, take them and clean them. Paint them with vivid colors. These can be used as containers for small gifts, candies and so on. Old bottles spray painted make good candle holders and vases. You can take the pictures of these decorated cans and out them as your profile picture along with some crispy Christmas status for whatsapp so that others also get such ideas.
To make wreaths take a piece of green branch and bend it to form a circle. Tie it with a colorful ribbon. If it gets dry, you may paint it. Decorate the wreath with painted cones berries, ornaments, feathers and so on. A lighted candle in the middle of the wreath makes it all the more beautiful. Make sure to protect it from the flame of the candle by placing it in a glass lamp.
Candles always add warmth and style to your home. You can either buy decorative candles from the market or decorate the regular candles you have at home as the decorative candles are quite expensive. Tie colorful ribbons to the base of the candle. You can also decorate it with colorful push buttons. Placing candles on a glass bowl and adding some ball ornaments in to the bowl will make them sparkle all the more.  The pictures of these candles go well with a special Christmas quote status for whatsapp.
To decorate the Christmas tree you can use ribbons of various colors, especially red and green. Various homemade items like paper snowflakes, felt hangings Christmas cards etc may also be added. You can also take old ornaments and make them look colorful and new with colorful beads, crystal pieces, laces and ribbons. These make the tree look colorful and sparkling.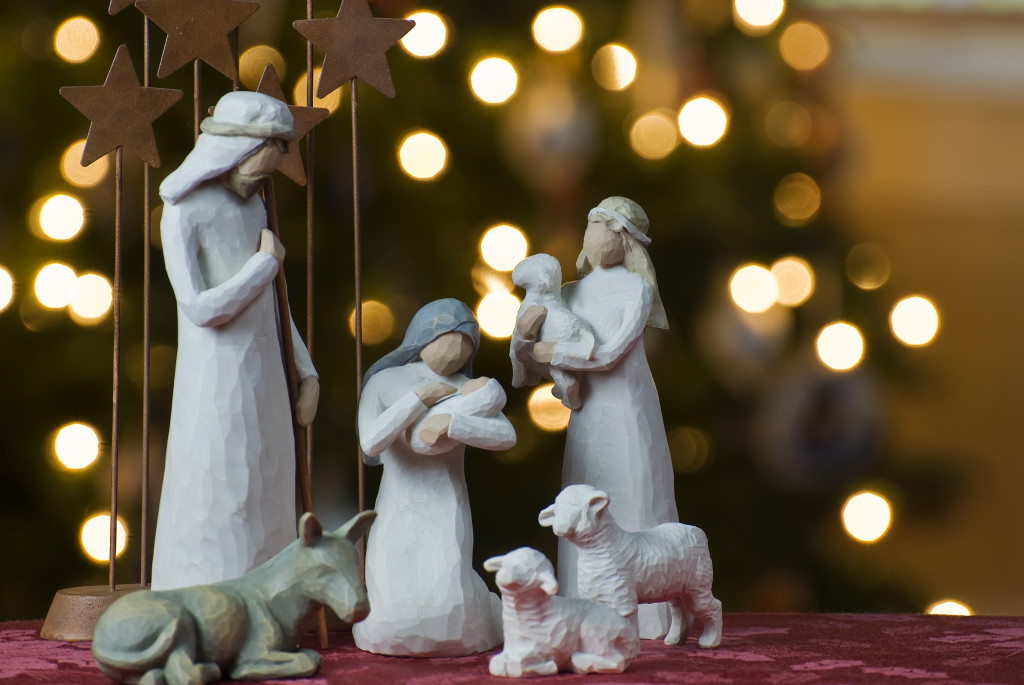 Glass ball ornaments are not very expensive. You get them in different shapes and sizes. You can place them on the tree and also on other places. Decorate these balls with beads of different colors, wood chips, or any other ornamental pieces you can get hold of, so that they look different and unique. You can hang these decorated glass balls on the windows with the help of ribbons. These will look beautiful. If you are searching for a good Christmas status for whatsapp, put something related to this. Styrofoam balls also look beautiful when painted or decorated with gilt. You can use them to decorate the wreaths, centerpieces and the tree.
The sparkling gift wraps can be made use of to decorate the tree and other parts of your house. Have you ever thought of using fruits as ornaments? Keep apples and oranges in glass bowls. You can stick cinnamon sticks and cloves into these fruits. When this is placed in a warm place, the smell of apples, oranges, cloves and cinnamon fills the room. To make these fruits look glittery, you can apply the white of egg on them and roll them in glitter.
So, with little imagination, you can decorate your house without spending much for it. This will give you the satisfaction that you will never get when you buy things and decorate your home.