One of the most widely sought- after sports in the world is football. It is a game where there is team work and co-ordination. At the same time, football is a game that teaches you endurance and the spirit of losing and winning in a team. There are football lovers across the world and all of them are passionate about watching and playing the game. However, there is one individual who passionately not only watches or plays the game but he also writes about it intensely. His posts are not just news updates and playing techniques. They contain valuable insights of life. Yes, Jonathan Bunge is that man who not only is a passionate lover of football but he also writes extensively on the subject and throws light on how football really has a number of life lessons worth knowing.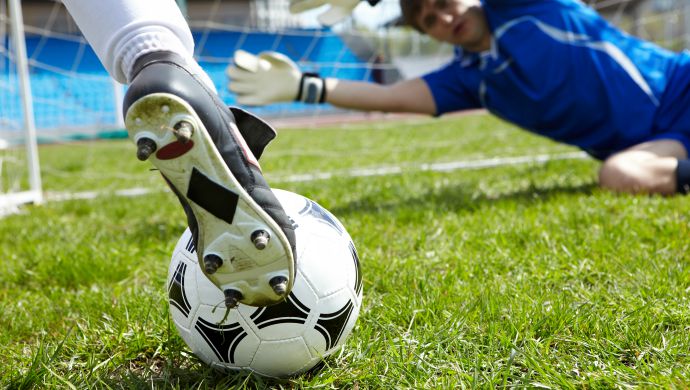 Jonathan says that football is a team game and there is no individual losses and wins in it. The team sticks together and they win the game if they stand united and have good team coordination. Jonathan also emphasizes on the need for kids to start playing football at an early age. The sport teaches you to be independent, responsible and disciplined. These are positive qualities that help you evolve into a balanced and mature human being. In addition to the above, if kids start playing football at an early age, they will not only have fun but also be introduced to social groups. They will learn how unity is essential to win a football match. At the same time, they will learn the importance of physical fitness and can keep obesity and bad habits at bay.
Jonathan is just a passionate fan of football. He hails from Cleveland Ohio and is into the transport business. He owns trucks and vehicles and travels long distances quite often. This however does not stop him from watching his favorite football team Cleveland Browns. He keeps track of their news and never misses a match. He is fond of sharing his ideas and thoughts. This is why he has taken to writing in his spare time. He says that he is not cut out for writing but if you read his posts they are very interesting. He loves writing about his primary interests that include tattoos, his experiences on the road and of course football.
Coming back to football, he says that parents should take the sport seriously and help their kids learn it. Football is not a rich man's game. It is very working class and anyone can learn it. He was lucky that his parents introduced him to the game when he was young. His mother was a little scared at first as football is an endurance game and there are falls and slips. However, she gave in and allowed him to play. This has been a very enriching experience and no wonder  Jonathan Bunge today propagates the importance of youth football and encourages the young to play and discover valuable life skills from it!