One of the classic buzzwords you have heard for the last twenty years or so is multitasking. Everyone always speaks of how important it is that you be able to multitask well if you want to be highly productive and succeed at your job. While it may sound like a great idea if you were able to do multiple things all at once to get as much done as possible, the reality of the situation is much different. You may actually find that multitasking, instead of helping to elevate your production and status, is actually bringing you down. There are actually a number of reasons as to why multitasking can cause problems for you and may not be the best approach to work or life.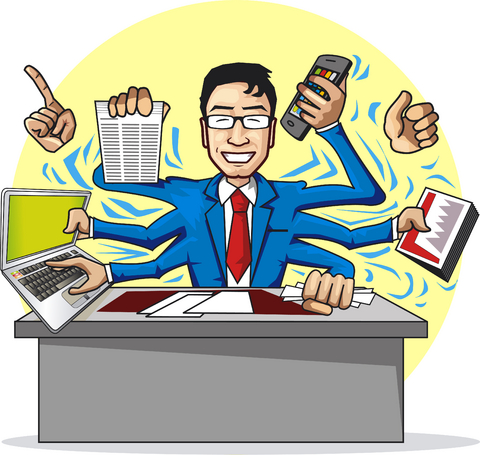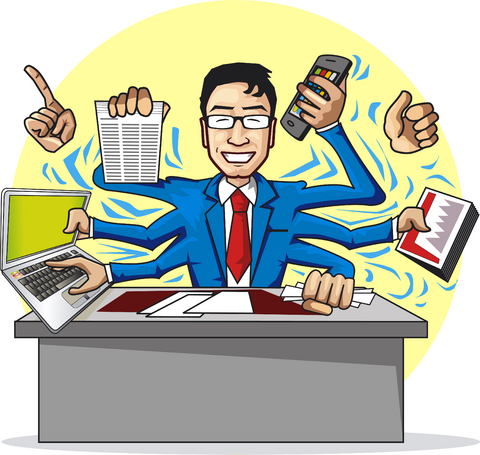 • It Causes Stress – When you feel like you have to multitask you can be putting an unnecessary amount of stress on yourself to be able to perform. It is only natural that people want to be able to do their jobs well, but when you are trying to do too much because you feel you need to in order to excel or keep up you can cause stress for yourself. You end up imposing a sense of urgency on yourself to try and get several things done at once, putting mental pressure on yourself that can manifest itself into physical stress.
• It Affects Your Focus – Multitasking is only naturally going to have a negative impact on your ability to focus well. When you are trying to perform several tasks all at once you are not going to be providing the attention you would if you were only doing one task at a time. This means your train of thought is going to be constantly interrupted as you jump around from task to task to complete each item. This can cause you a great deal of frustration, particularly as you get closer to the deadlines you have to meet.
• It Lessens Productivity – While the whole idea behind multitasking is that it is supposed to help you improve your productivity, the truth is that it often does the exact opposite for you. Trying to tackle several tasks at once has you jumping back and forth from task to task all of the time as you seek to do them all at once. It can actually end up taking you longer to complete one particular task this way than if you had just stuck with the one task all the way through to see it completed.
You can be much more effective and productive in your work if you simply prioritize tasks instead of trying to do too many all at once. Tackle the important tasks of the day right away and leave lesser ones for later on so that if they are not crucial it is okay if you carry them to the next day. Start out your day earlier and avoid regular distractions and you can find your productivity increases. You can also do much better if you have a good, reliable car behind you to help you be productive. Look at the cars available at the Nissan Pomona dealership found at metronissanredlands.com. You may find that with a better new or used car working with you that you can get to work earlier and get more done without multitasking at all.