The coverings of the window or blinds as they are popularly known come in various types, made of different materials and different control systems. Choosing the right blinds for your window can be overwhelming process unless you know the characteristics of various blinds available in the market. In this article, you will get a rundown of the many types of blinds available and this will help you understand which one is best suited for you.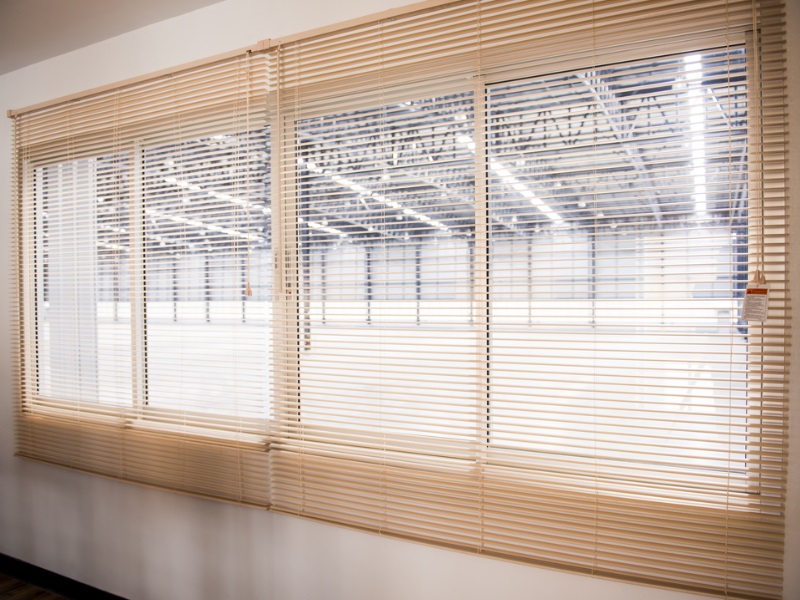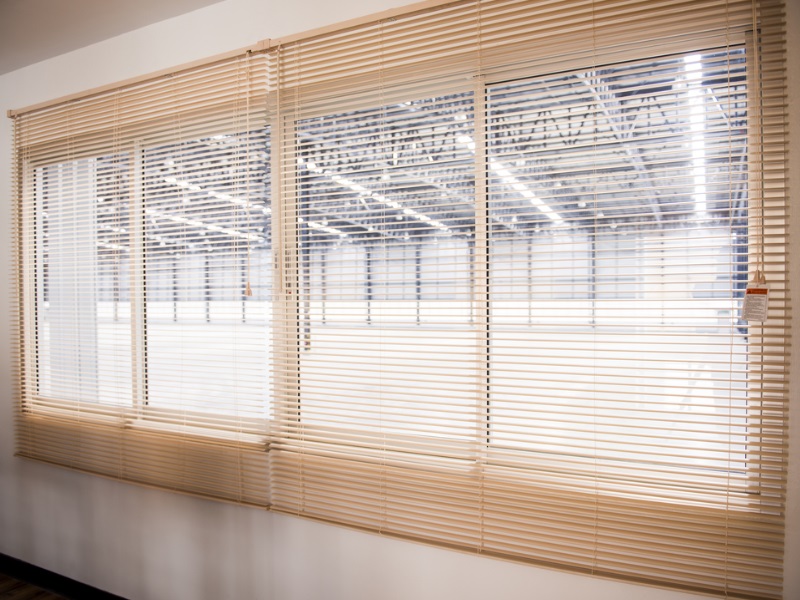 Types of Blinds:
Venetian Blind:
The most commonly used blinds – you can find them in any coffee shop, restaurant or offices. These consist of horizontal slats of metal or plastic held together by cords and can be rotated 180 degrees by pulling the cords i.e. you can  shut them by pulling down the cord or let them remain open at the desired angle. You can also lift them by pulling out the lift cord and the bottom most slats will press against its top slat and so on. You can pull it to desired length. Inexpensive, easy to use, plus you can control the amount of light entering the room by simply pulling the cords.
But these are more likely to collect dust and somewhat difficult to clean.
Vertical Blinds:
Here you have vertical strips of fabric/PVC/metal hanging from the roller. Here too, you can pull the cords and let the strips rotate 90 degrees to enter maximum light even when the blind is drawn. Unlike the venetian blinds, these blinds slide from side to side allowing you to control light entering the room. These are easy to clean and are ideal for big windows or patios.
Roman Blinds:
These consist of horizontal panels of fabric or vinyl which can be lifted to the desired height to control the light entering the room. You can either choose a light blocking heavy material for the panels or a semi transparent light material to allow some light to enter the room when curtain is drawn. Unlike vertical or venetian blinds, you can either draw the blind down or draw it up. These are now available in flat style and hobbled style. In the former, when the blind is drawn, all the panels arrange themselves as a flat sheet, in the latter, a small loop or fold is present at each panel, giving it a hobbled or folded look.
Roller Blinds:
You have a continuous sheet of fabric or vinyl hanging from a top roller. Just like the roman blinds, these blinds can offer a good view of the outside only when they are drawn up, otherwise they can block light. These are also available in various types of material and colors. These are easiest to clean, just wipe them off with a damp cloth and that is it.
Hanging cords form blinds can be a hazard in houses with small children. Therefore, it is advisable to go for cordless blinds or have the cords hanging at a height that is inaccessible to small children.
You can buy these blinds in the material and color of your choice. Match them with your furniture to give a coordinated look to the room. Pull up the blind when you want the sunlight to enter the room or pull them down when you want to keep the peeping toms out! Or you can pull them open at the desired angle and enjoy light in the room while keeping your privacy. So give your room a makeover, find the best blinds and control the light you want in your room.