Many small businesses begin right inside someone's home. You might start working from your couch or dining room table, but at some point, even if you plan to continue working from home, you will need to set up an actual office space.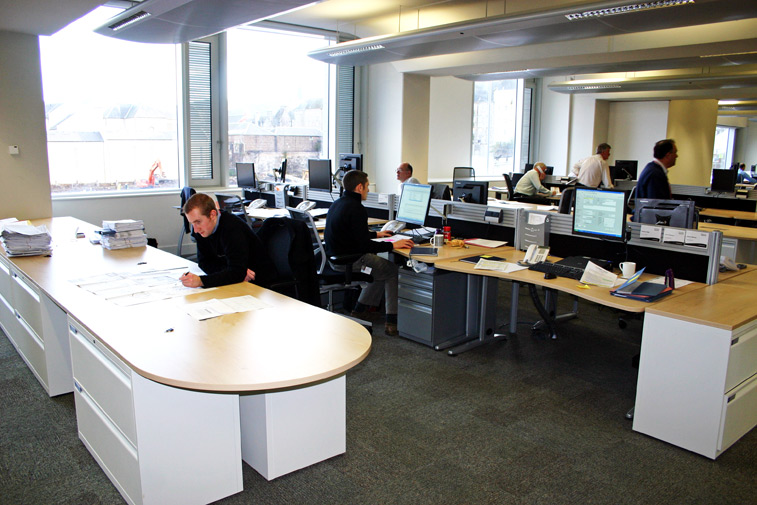 There are many things that your small business office can do for you, but you need to make sure that you have it set up in the most convenient way, and that you are making the most of that space. This means using the space for more than just work, but for organization and maybe even a tax break.
Finding A Quiet Space
Working from home can sometimes be distracting, so one of the things you really want to do is make sure that you have a quiet space where you can focus on work. It can be great to be a stay-at-home mom that still works, but you need an office space that is mainly a kid-free zone. Whether you pick a corner in a lesser used room of your home or you turn a spare bedroom into an office, make sure your children understand that you have work to get done when you are in the space.
You want to be away from distractions like the television as well. You may find that you gradually feel as though you need to move to an external office if you just can't stay focused enough working from home. Another reason you may want to start looking for an office rental is a lack of space.
Keeping Organized
If you don't have enough space in your office space it can be hard to stay organized. Everything should have its own space in your office, from paper to odds and ends. A filing cabinet can be a miracle cure for paperwork, and can help you keep individual papers organized. You may also want a shredder for those papers that hit the circular file.
Book shelves and drawer organizers can also be useful for organizing smaller bits, like staplers, pencils, paperclips, and more. This keeps them off of your desktop, leaving you more room to work. The less you have on your desk the easier it is to use it.
Saving Money
The most efficient office, especially your at-home office, can also help you save money. Make sure you save receipts for anything you purchase specifically for your office and hold onto receipts for your utilities as well. Make a space in that filing cabinet for storing receipts that can help you cut your taxes when tax time comes.
Simply having a home office saves money on rent as well, but working from home doesn't work for everyone. You may even start at home and outgrow your home office.