Sometimes it's difficult to get the daily scoop on your favorite NFL teams when you're busy with work and kids all day long.  No worries.  We'll wrap up a few of the top headlines this week with a few quick summaries.  Here's are the week's top stories from the National Football League.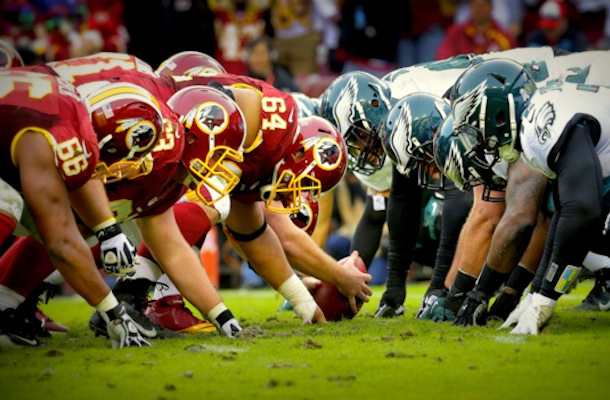 The Charger's Stadium Debacle
The San Diego Chargers evidently have quite a large problem with their old and rusty stadium they play in currently.  The talks for moving the team to another city instead of building a new stadium have been nice and heated between the team and the mayor of San Diego.  He's been fighting tooth and nail to keep the Chargers in town, but even his advisors have dropped out of that struggle.
It's not really financially beneficial to the city, and the taxpayers are eager to spend that money somewhere else.  It's likely that Mayor Faulconer will win his fight, but he wages battle nonetheless.
The Raider's Location Logistics
Linking this story to the previous summary… There is a great battle for Los Angeles that's going on between the Chargers, the Raiders, and the Rams.  The city has made it known that they only have room for two of the teams, so it will be interesting to see where it all ends up.
As of now, there is no viable plan for the Raiders to stay in Oakland.  It seems like they will be moving back to LA once again, folks!  It's quite a rare occurrence that you end up with three teams vying for the same location, but that is exactly the case for Los Angeles.
Geno Smith & Rocky Balboa
Well he didn't actually get hit by Rocky, but Geno Smith left the locker room this week with a broken jaw.  Reportedly, he and a teammate get into an altercation over a plane ticket that was purchased and never used.  Smith was loaned the money for the ticket, but never took the flight due to the dead of a close friend in a motorcycle accident.  His teammate, IK Enemkpali, was angry because Smith never got around to paying him back for the ticket.
Evidently, they had words.  Smith showed him his special finger, and wham!  The Jets starting quarterback is out for six to ten weeks with a broken jaw that will require surgery to repair.  IK Enemkpali was discharged from his position on the team, and the word is still out on whether he will face criminal charges for the assault.  The coach of the Jets said that it's all up to Smith whether or not there are charges filed against his former teammate.  It's probably quite likely, though, being that there has been so many negative repercussions from the incident.